Choosing the right comforter can be a problem. It is important that the cover is light enough in the summer and provides the optimal amount of warmth in the winter. See how to choose comforters depending on the season.
What kind of filling is used in a comforter?
The filling of a comforter directly affects its thermal properties, so this should be the most important aspect when choosing the right cover. The most popular fillings are:
– down. Down comforters insulate well against the cold and, importantly, are lightweight. Manufacturers offer comforters with varying amounts and thickness of down used. More recommended are comforters filled with goose down than duck down, because they are more durable. The market offers both a summer down comforter and one for winter.
– feathers. This is a type of filling very similar to down, but in this case bird feathers are combined with feathers. Quilts made of feathers are not only heavier, but also have worse heat-insulating properties than down quilts.
– wool. Wool quilts are good for winter. They are most often made of sheep's wool, thanks to which they maintain heat very well. What is important, this type of comforter allows your skin to breathe freely and is not allergenic, so it is recommended for allergy sufferers. This type of filling is very similar to down filling with the difference that in this case bird feathers are combined with feathers. Quilts and pillows made of feathers are not only heavier, but also have slightly worse thermal insulation properties compared to down.
– polyester fiber. It consists of twisted fibers that have air channels inside. This fibre does not provide as much warmth as wool comforters, which is why it is mostly used in summer comforters.
– silicone fibre. This is a polyester fiber that is covered with an additional layer of silicone. This is a better version of polyester fiber fillings. Quilts with silicone fibers are resistant to deformation and lightweight. This is why they are used as a filling for summer quilts.
– bamboo fibre. Recently more and more popular. Quilts with this filling are smooth, resilient and very durable. Bamboo quilt very well regulates temperature, so it will be a good solution for any season – in winter it will protect against the cold, and in summer it will provide adequate ventilation.
– silk. Compared to other fillings, it is relatively expensive, but at the same time it is very pleasant to the skin and very light. That is why it is mainly used as filling for summer quilts.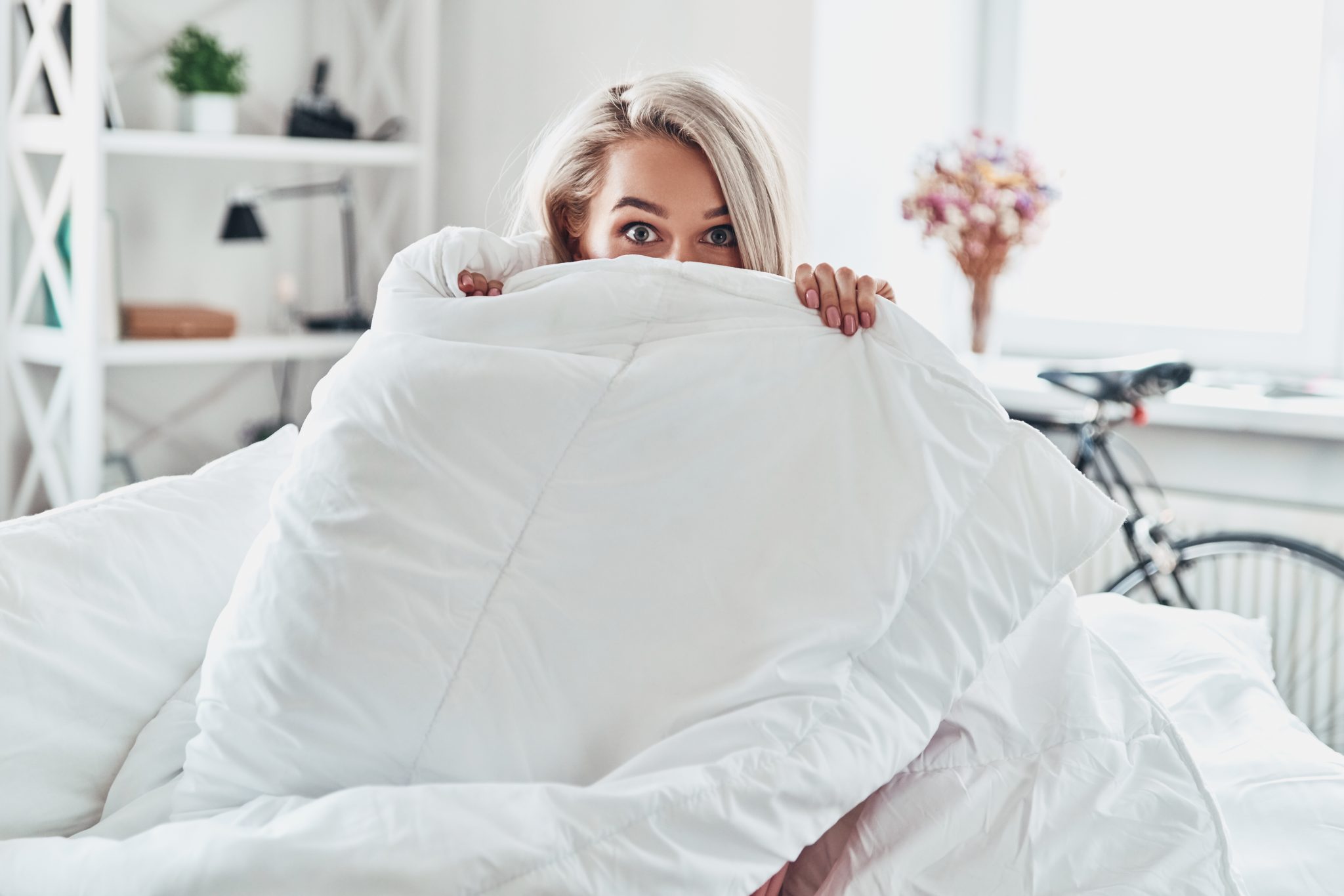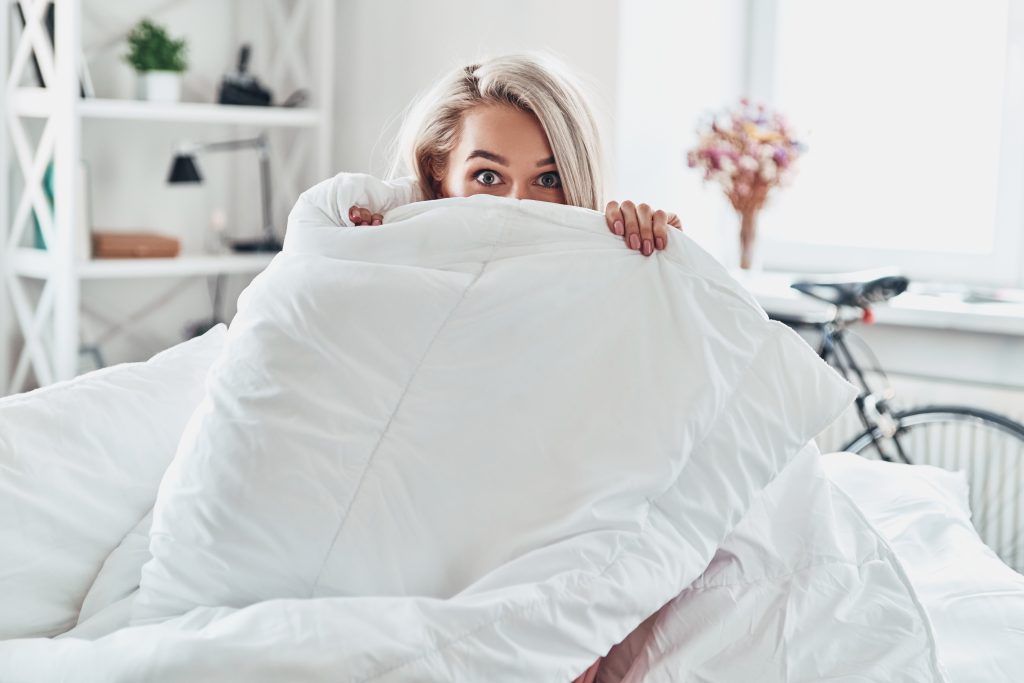 What are the types of quilts?
In Poland, a seasonal scale is most often used to determine the heat class of comforters. According to this scale, comforters can be divided into:
– summer – they are very light in use. Depending on the size, they should have filling weight from 500 to 1200 g.
– winter – they should guarantee warmth on the one hand and not cause excessive sweating on the other. These comforters should have filling weight from 1000 to 1800 g.
– year-round – not everyone decides on two comforters depending on the season. In such a situation best are comforters with bamboo fibre or down.
– double – they consist of two layers of separate comforters, which are joined together permanently. These layers create an air "chamber" and thus prevent heat loss.
– "4 seasons" – consist of two thin comforters, usually fastened together with press studs. So you can choose either a warm winter comforter or two lighter summer comforters.
Main photo: Photographee.eu/Adobe Stock