During autumn and winter there is nothing better than a bowl of nutritious soup that will warm you up and satisfy your appetite. It provides essential vitamins and minerals. If you feel that you are catching a cold, reach for warming ingredients such as clove, cinnamon, chilli or ginger. Check out recipes for delicious and healthy soups for the whole family.
Cream of Broccoli Soup
Cream of broccoli soup owes its unique flavor to a blend of aromatic vegetables, including leeks and celery. A blender will give it a smooth, creamy texture. You'll need: 3 tablespoons unsalted butter, 2 medium leeks (white and light green parts only, rinsed and sliced), ½ cup thinly sliced celery, 1 finely chopped garlic clove, 8 cups broccoli florets, 4 cups vegetable or chicken broth, 1 teaspoon fresh thyme leaves, ½ teaspoon salt, 1 cup 50% fat cream, and 2 teaspoons thinly sliced chives.
Melt the butter in a large saucepan over medium heat. Add leeks and celery; cook, stirring occasionally, until softened, 6-8 minutes. Add the garlic, stirring constantly, until fragrant, about 1 minute
Now you can add the broccoli and broth, bringing to a boil. Reduce the gas, cover, and cook until the broccoli is tender, about 12 minutes. Stir in the thyme and salt. Blend the soup with a blender, for about 2 minutes. Add the cream and blend until combined. Serve immediately with chives.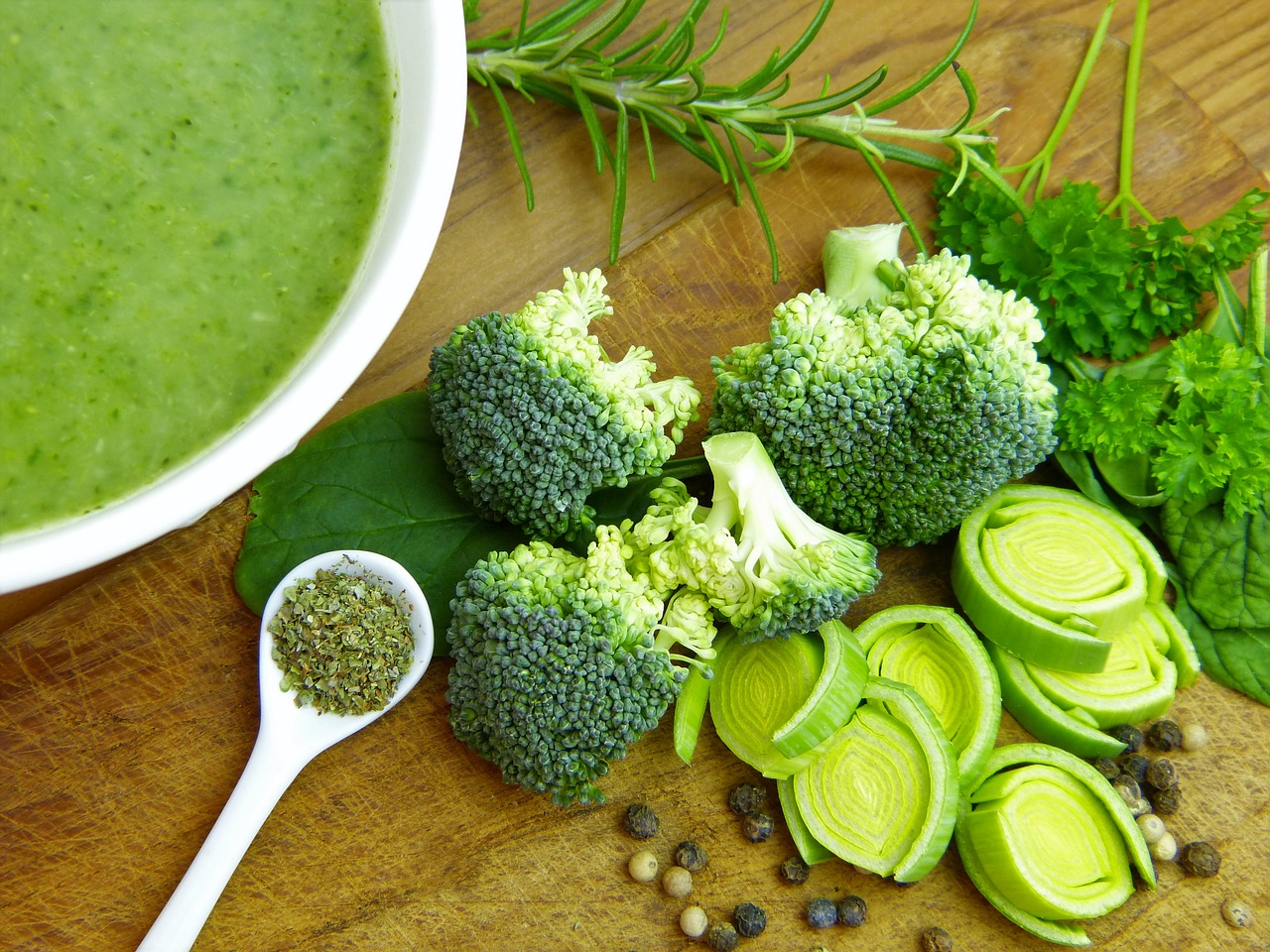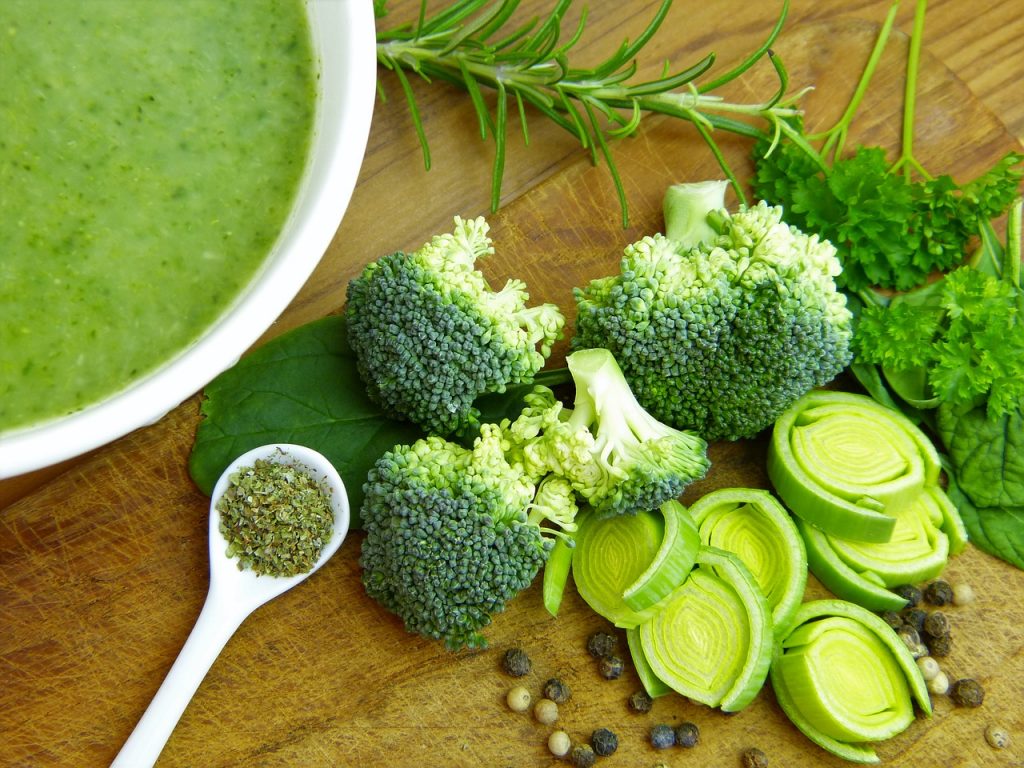 Minestrone with green pesto
A generous dose of Parmesan balances the citrus in this refreshing, healthy pesto soup. You can serve it with fluffy garlic pancakes. Prepare: 2 tbsp olive oil, 1 large onion (finely chopped), 2 celery "sticks" (finely chopped), 1.4 l vegetable broth, 2 small lemons (zest and juice), 170 g barley, 120 g frozen peas, 250 g frozen spinach, 50 g pesto and 60 g grated Parmesan cheese
Heat the olive oil in a large saucepan. Then add the onion, celery and a pinch of salt. Cook for 8 minutes until softened. Now pour in the broth, lemon juice and seasoning. Pour in the barley and cook for 5 minutes. Add the peas and spinach and cook for another 5 minutes. Stir in the pesto and season. You can now heat the garlic scones, according to the instructions on the package. Transfer the soup to plates and sprinkle with parmesan cheese.
Tomato soup with basil
This tomato and basil soup is very easy to prepare. You can add a little milk or cream to make it creamier. If you like classic dishes, you will love it. It will take you less than 30 minutes. Prepare tomatoes, onion, garlic, carrots, balsamic vinegar, thyme leaves, fresh basil, extra virgin olive oil, vegetable broth, sea salt and freshly ground black pepper.
Cut the tomatoes in half and place on a baking sheet lined with parchment paper. Drizzle them with olive oil and season with salt and pepper. Then bake at 175 degrees Celsius for an hour. Now cook the onions, carrots and garlic in a large pot over medium heat for about 8 minutes. Add the roasted tomatoes, broth, vinegar and thyme leaves to the pot. Bring to a boil and simmer for 20 minutes
Allow the soup to cool, then pour it into a blender. Blend until it has a smooth consistency. Add basil leaves and blend again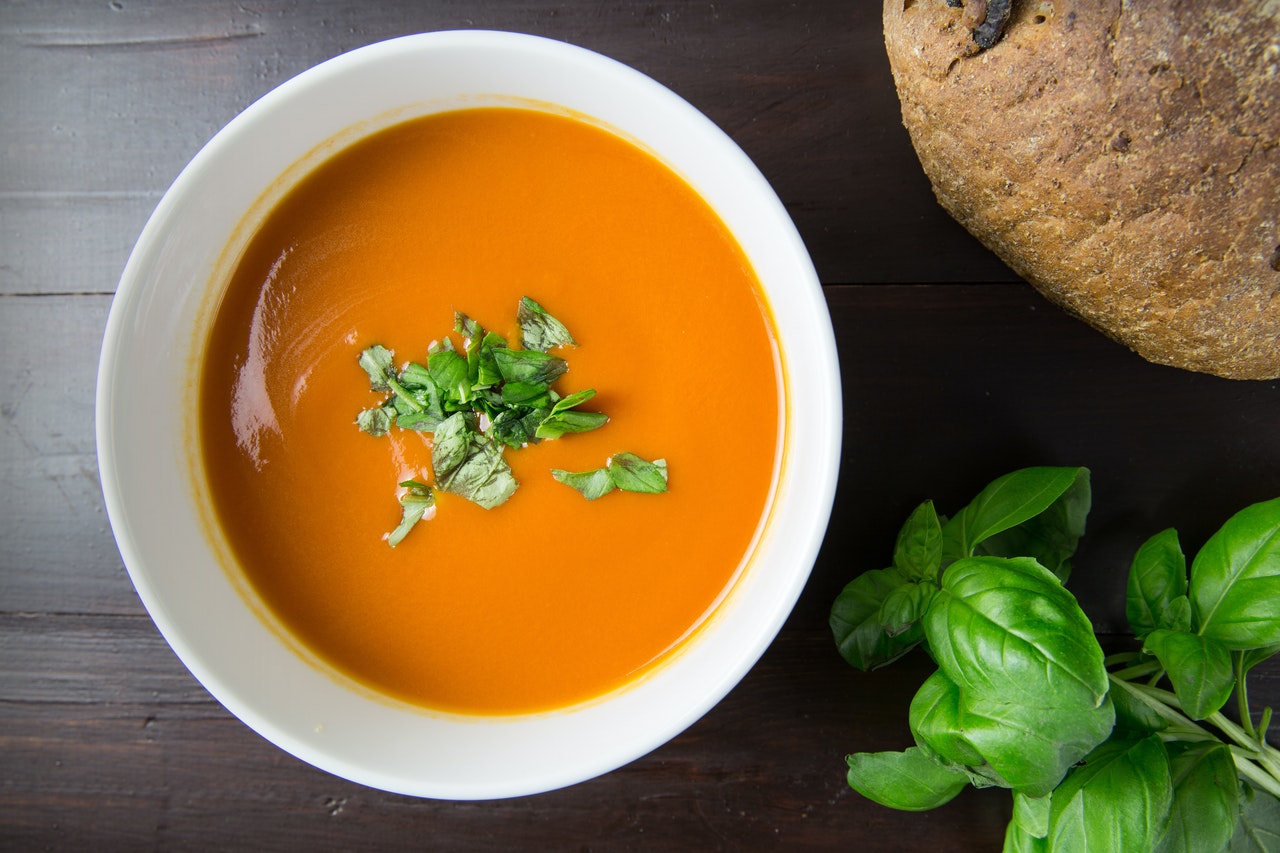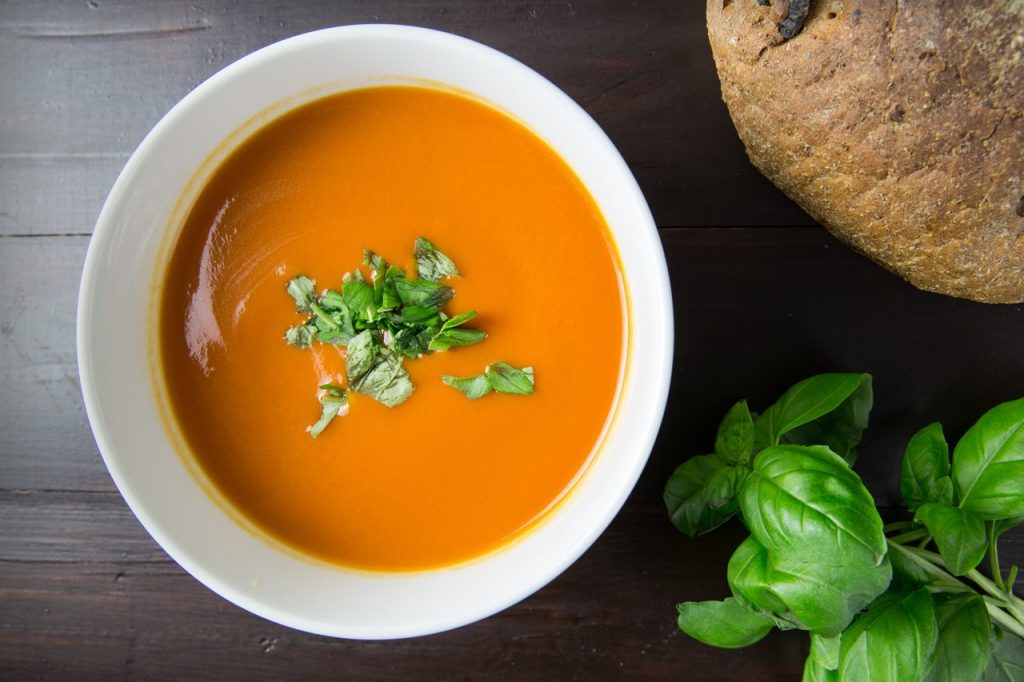 Mushroom and carrot soup
The proposed soup provides plenty of vitamin A. You need the following ingredients: 1 tablespoon butter or margarine, 3 cups peeled, diced muskmelon pumpkin, 2 cups thinly sliced carrots, ¾ cup thinly sliced leek or onion, 400 ml poultry broth, ¼ teaspoon ground white pepper, ¼ teaspoon nutmeg, ¼ cup classic or fat-free cream and 1 bunch fresh tarragon leaves.
Place a saucepan over medium heat. Melt the butter or margarine in it. Put the pumpkin, carrots and leek or onion into the pan. Cook covered for 8 minutes, stirring occasionally. Transfer everything to a pot and pour in the broth. Bring to a boil, then turn off the gas. Simmer covered for 25 minutes or until the vegetables are tender
Now blend ⅓ of the mixture in a blender, then pour it into the saucepan. Repeat with the rest of the stock. Add the white pepper and nutmeg. Bring to a boil. Pour the soup onto plates. Garnish with fresh tarragon. Enjoy!
Photo: Cooker King/Unsplash