Waiting for a new member of the family to come into the world is the happiest time in parents' lives. It is also a time of preparations, which especially for young, inexperienced parents, may seem complicated and scary. Furnishing a room for a baby does not have to be as big as it seems at the beginning. See what to buy for the baby's room.
A crib for the baby's room
The most important part of furnishing any room is, of course, the furniture. Depending on whether you plan to furnish a separate room for the child or its corner in your bedroom, it is worth considering the choice of a crib or an extra bed. The crib is the most popular, providing both parents and child with privacy, peace and comfort while sleeping. However, it can prove problematic when putting a sleeping baby down. An extra bed has its advantages, for example it makes night feeding easier for mothers, for which you don't even have to get out of bed. In addition, it is definitely easier to put down a baby that has been put to sleep on the bed in an extension. Buying a bed extension, however, comes with less privacy for parents who are actually sharing their space with a toddler
The trend in recent years has become to hang canopies over children's beds. This is not the best idea if we have in mind the healthy development of the child. Yes, the canopy over the crib looks wonderful, but the material blocks the stimuli that must reach the baby for his brain to develop properly. But you don't have to give up the canopy altogether! A fantastic application for the canopy in the baby's room is to use it as a tent in the play corner. This gadget will provide the toddler in the room a private space to play and relax. You can find examples of arrangements and offer of canopies for children at: https://moimili.net/collections/baldchim.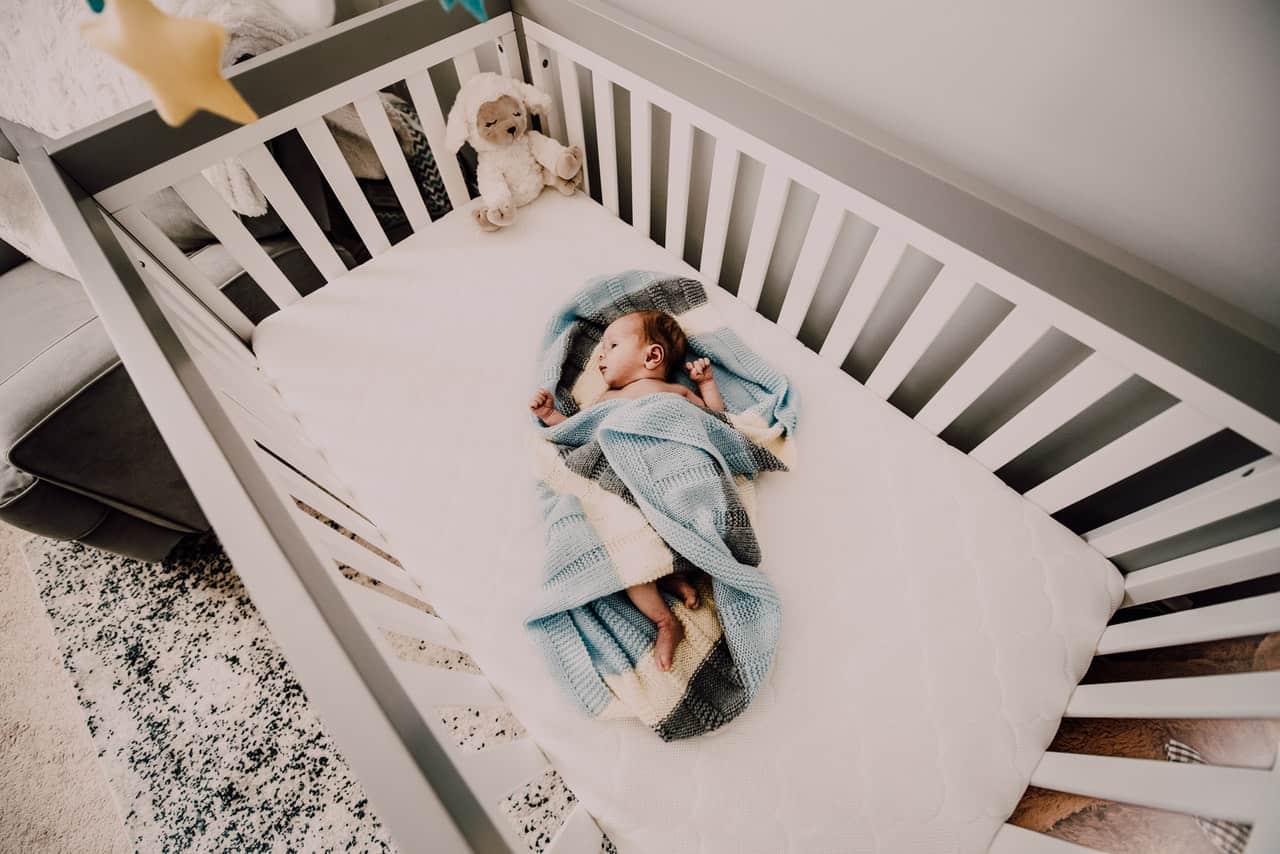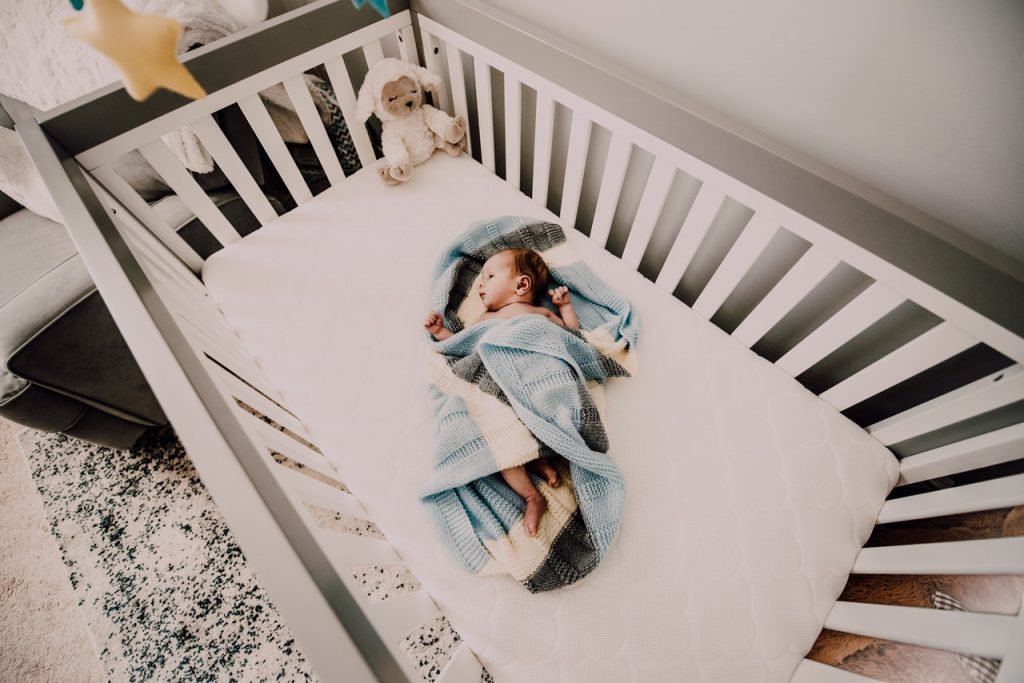 Closet for children's room
Another important element in a newborn's room is the closet and its equipment. The closet for your little one's clothes should be rather large, despite the fact that 60 cm clothes do not take up much space. Such a piece of furniture, if it is to serve for years, must be bought "in excess". The bigger the clothes are, the more space they take up, and a growing and constantly dirty baby needs more and more clothes so that there is always something to change into. Until your baby's clothes fill up the entire closet, you can also store toys, a supply of diapers or gifts that your baby hasn't yet grown up with
When it comes to furnishing your baby's closet, all clothes should be made of 100 percent natural materials. The baby's delicate and sensitive skin should be protected from contact with artificial and non-breathable materials. Especially in the warmer months the baby's skin should have contact only with natural, breathable materials, so as not to cause chafing, abrasions or overheating. For hot days a great choice will certainly be linen, which will allow the skin to breathe and protect it from UV radiation. You can find linen clothes for kids at: https://bobole.pl/pl/c/Lniane-ubrania-dla-niemowlat/49. For slightly cooler summer days natural cotton will also work.
Children's room lighting
Lighting in the nursery is the key to a good night's sleep. The lamp should dampen and slightly diffuse the light and not focus a sharp glaring ray of light on one point of the room. Light bulbs, which we choose for the toddler's room, it is best if they give a warm, gentle light. Lighting in a child's bedroom should not imitate daylight.
As important as brightening up the room is the possibility of darkening it. Roller blinds from https://rolety24.net/ will work phenomenally well for this purpose. Blinds or roller blinds will make it easier for the child to fall asleep during the day or sleep at night despite the intense glare of streetlights
Children turn our lives upside down. The period before the arrival of a long-awaited child into the world is for many new parents as exciting as it is terrifying. It turns out, however, that equipping the baby's room is not difficult!
Photo: Pixabay