When is a toddler ready to travel? When you are ready for it! If you are still hesitating whether a trip together is the right decision, here are some tips on how to prepare for it so that you are ready for any circumstance.
Naturally, the most important issue is the health of your child. If you are concerned about the health of your child, postpone the trip to another time, but if the child is fine, do not hesitate – explore the world with the whole family. That is why before the trip it is worth to go with the toddler to the pediatrician, who after examination will clearly state whether there are any contraindications to the trip.
Age of the baby
How your trip will look like, first of all, depends on the age of your baby
For the first three months of a baby's life it is not advisable to decide on long journeys. Driving for many hours in a car is a huge effort for a newly mom and a newborn baby, so it is better to decide on shorter trips. It is better to opt for a trip by car than by plane or train. In public transport, due to the presence of other travelers, we expose our child to diseases, and in addition, going by car, we can afford frequent stops and taking the child out of the car seat.
Older children tolerate travel much better. Especially toddlers aged from three to seven months travel by car without any problems, because they simply sleep most of the way. In case the baby wakes up, it's a good idea to get a toy bar attached to the car seat beforehand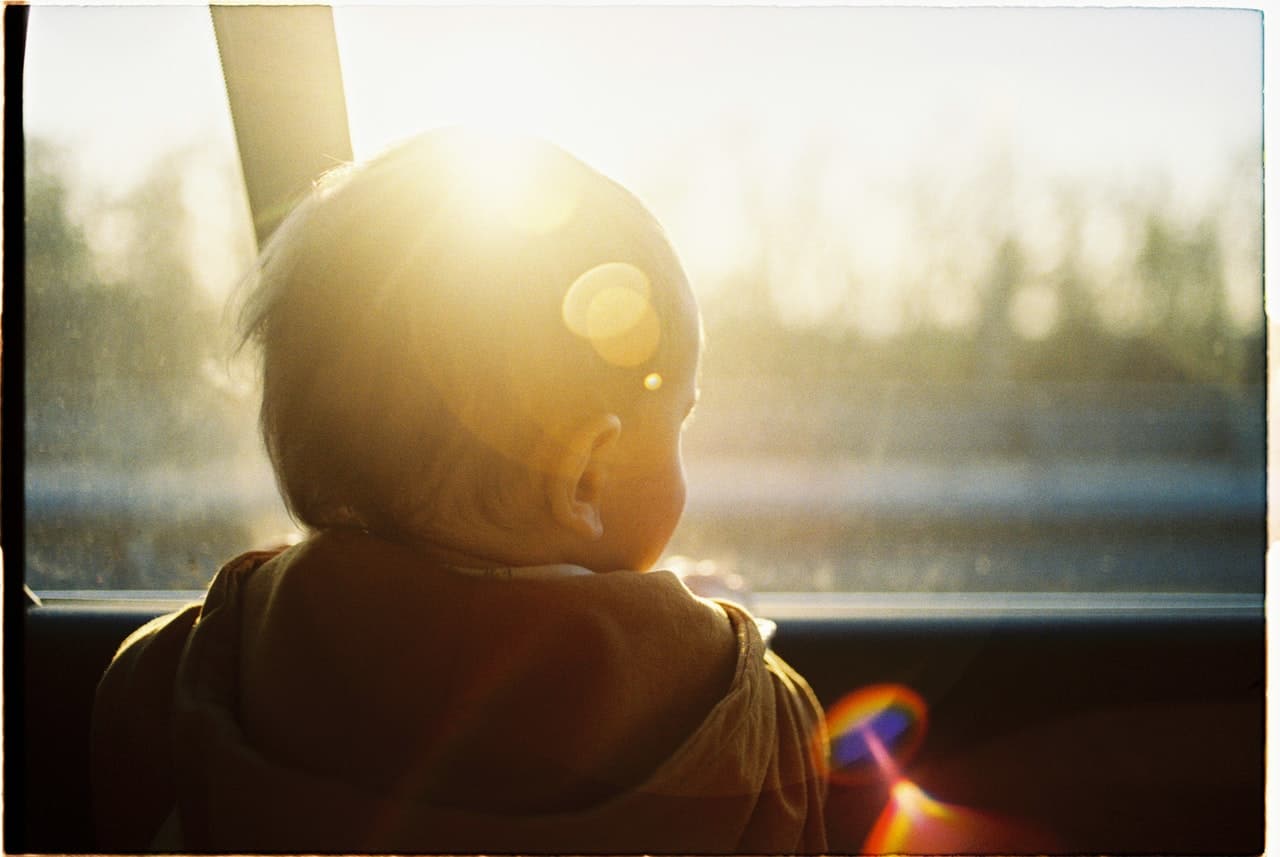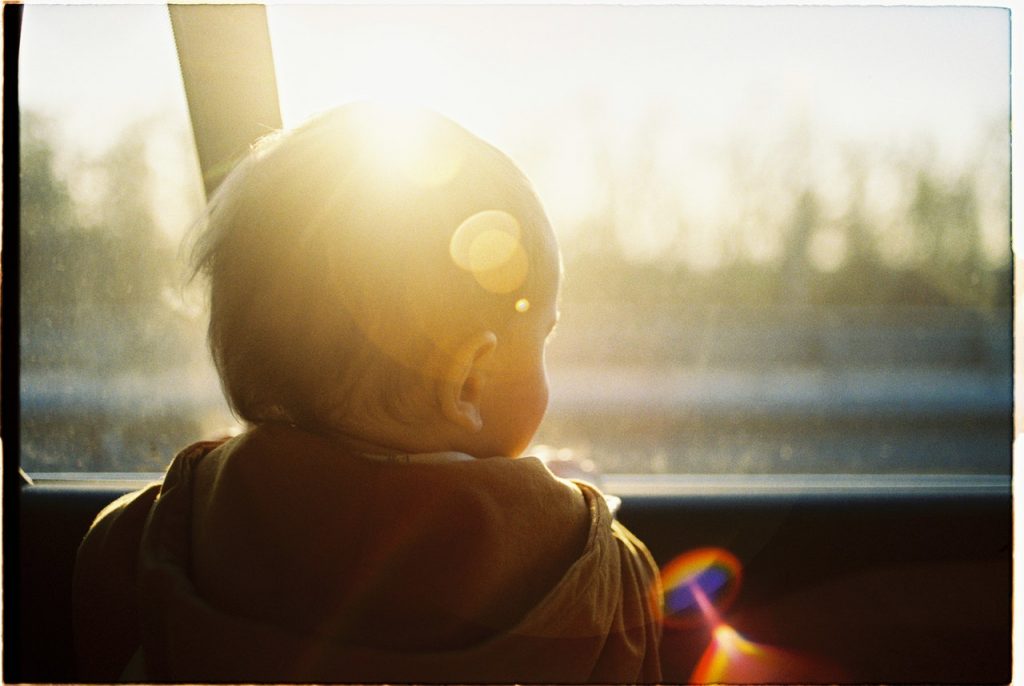 Car seat
A properly chosen car seat for a child is the most important issue, because it is what guarantees the toddler's safety while driving. In the case of infants, it must be rear-facing. In which place to install it? Opinions are divided, but as a rule the safest place for the car seat is the middle seat in the car. Thanks to this positioning the child is exposed to the smallest consequences of a collision. Of course, this solution works only if the middle seat in the car is wide enough. Otherwise it is better to mount it behind the driver.
What to take with you?
First of all, pack the most important documents, such as your child's health booklet, family insurance card and doctor's number. Remember that if you're traveling abroad, you'll also need to bring your child's passport or a temporary ID card
And what toys will make your baby's journey more pleasant?
teethers and rattles
favourite cuddly toys
soft picture books
sensory balls
Remember not to give your baby all the toys at once, as he will get bored quickly. It's better to take them out one by one and keep him entertained for longer. It's a good idea to buy new toys that your baby doesn't know yet, to increase his interest. The baby store offers many sensory toys that promote the development of children, as well as plush toys that will become your little one's best friend.
How to prepare your car?
When going on a trip in the summer, it's a good idea to put sun visors on the windows to protect the little one from harmful UV rays. Before you set off, lock the rear door lock. If the weather is hot, your natural instinct is to turn up the air conditioning. If you are travelling with a baby, make sure that the air conditioning is not directed at the baby and that the difference between the temperature inside and outside the car does not exceed 4 degrees. Air conditioning is a quick way to expose your infant to a cold, and after all, you don't want to spend your vacation fighting off illness.
Photo by Josh Willink/Pexels