A beautiful, white, "American" smile, like from a commercial, is a dream of each of us. Healthy teeth are an important part of our image and significantly affect self-esteem. That is why it is so important to take care of your smile in an effective way. See how to do it.
Regular oral hygiene
The obvious basis for healthy teeth is their systematic hygiene. You should brush your teeth at least twice a day – in the morning and in the evening – for two to three minutes at a time. After brushing, you should rinse your mouth thoroughly and then floss the spaces between your teeth that are often hard to reach with a toothbrush. Not flossing is a mistake made by as many as 90% of Poles. As a result of food remains remaining between teeth, which spoil and decompose in the oral cavity, we not only struggle with unpleasant mouth odour, but also with caries developing in these conditions. To avoid costly and stressful visits to the dentist, brush your teeth twice a day and floss and use mouthwash after brushing
Follow-up Dental Visits
To have beautiful, healthy, white teeth, regular dental check-ups are essential. Contrary to appearances, the way to avoid the dentist, is to visit his office regularly. During the check-ups, the dentist has a chance to catch all irregularities and advise us on how to take care of a given tooth or gum so that his/her intervention is not necessary. The most common teeth to break down are the back molars, which grow in a place where we do not reach as thoroughly with our toothbrush. Inaccurate tooth brushing can lead to pain, which is a warning that these areas need more attention during brushing. Sometimes this is enough to prevent inflammation from starting and avoid dental treatment. You should go for a check-up at least once a year, although it is recommended to have a check-up every six months.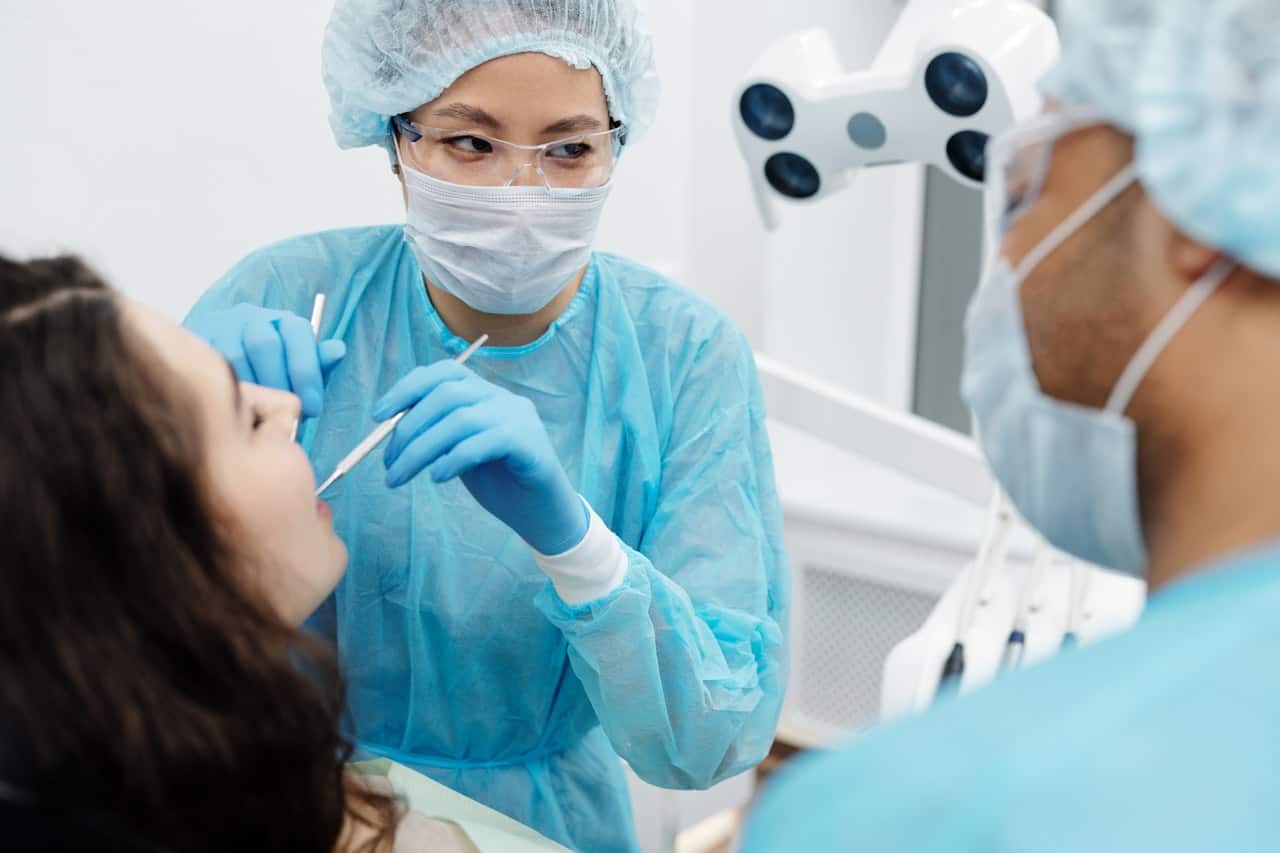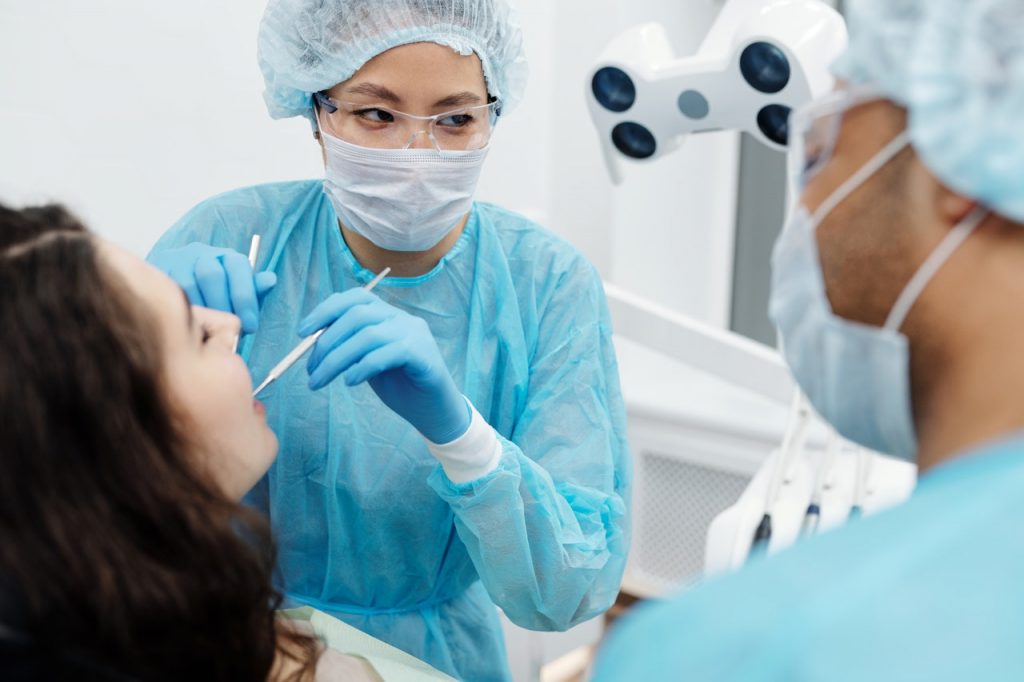 A check-up is also the time to catch small cavities that can be very easily filled and prevent further decay from developing. Many people's nightmare is root canal therapy or tooth extraction. The only way to prevent this from happening is to react quickly to any change we notice in our teeth. Although dental picks look scary, thanks to anesthesia, you may not even realize when the dentist has finished his or her work. That's why it's not a good idea to wait until the last minute to get fillings or treatment, because the more your tooth hurts before visiting the dentist, the more painful the treatment will be.
Sandblasting, scaling and varnishing
In addition to daily oral hygiene, treatments that support our efforts to have healthy teeth are also important. Sandblasting is a procedure for removing dental plaque, which, despite regular hygiene, over time settles on the surface of the enamel. Using a mixture of water, air and sodium bicarbonate, ejected under high pressure, the plaque is removed, and the teeth become clean and smooth again. This treatment prevents parodontosis and tartar buildup
Scaling is the process of removing tartar, which is the result of long-term buildup of plaque. Tartar causes gum inflammation, and as a result – periodontitis, but also creates on the surface of the enamel very unsightly discoloration. The procedure is performed using ultrasound and is virtually painless
Tooth varnishing may be associated with prophylaxis used in children, however, doctors recommend this procedure also for adults. It consists of protecting teeth with a preparation with a high content of fluoride. It is recommended to perform it after a break of at least six months from sandblasting or scaling.
Dental and oral health is extremely important. Despite frequent fear, it is worth breaking through and taking care of the condition and appearance of your teeth. Dental diseases lead to the deterioration of general health and have a very negative impact on your well-being. So don't underestimate dental problems and treat them right away to enjoy a Hollywood smile.
Photo by Ava Motive/Pexels