Choosing the right leash is essential both for the comfort and safety of the dog and for the convenience of the owner. However, sometimes it's hard to find your way among the many types of leashes and the materials they are made of. Here is a handful of practical information
The most common mistakes when choosing a leash
It's easier to start with what not to do when choosing a leash for our pet. There are at least a few common mistakes:
Choosing a leash that is too short
The leash for your dog must not be shorter than 3 meters. This length allows your pet the freedom it needs to sniff around objects it encounters, but also to change pace while walking. If kept on a leash that is too short, your pet will have a stronger tendency to pull
Other mistakes
You should also not choose a leash that is not matched to the weight and strength of your dog, which can end up with it breaking and your pet running away, which can cause a lot of trouble. You should also pay attention to the right choice of leash material
Leash and dog size
When buying a leash in a pet store or online store, it is necessary to know the weight of the pet for which it will be intended. They are usually classified as follows:
weight of the dog up to 10 kg – width of the leash 0.8 – 1 cm;
weight of dog from 11 to 20 kg – width of leash 1.1 – 2 cm;
weight of dog over 20 kg – width of leash 2.1 – 2.5 cm.
What material should I choose?
Leashes for dogs are usually made of:
leather and leather-like material – they can be sewn flat or round; they are characterized by very elegant look, durability and very high strength; however, they should be protected from moisture, some dogs also tend to bite such leash;
synthetic material – very durable, colorful, resistant to biting
webbing – very durable and colorful, resistant to biting; – chain – durable but heavy
chain – durable but heavy, bulky and unfriendly during frost.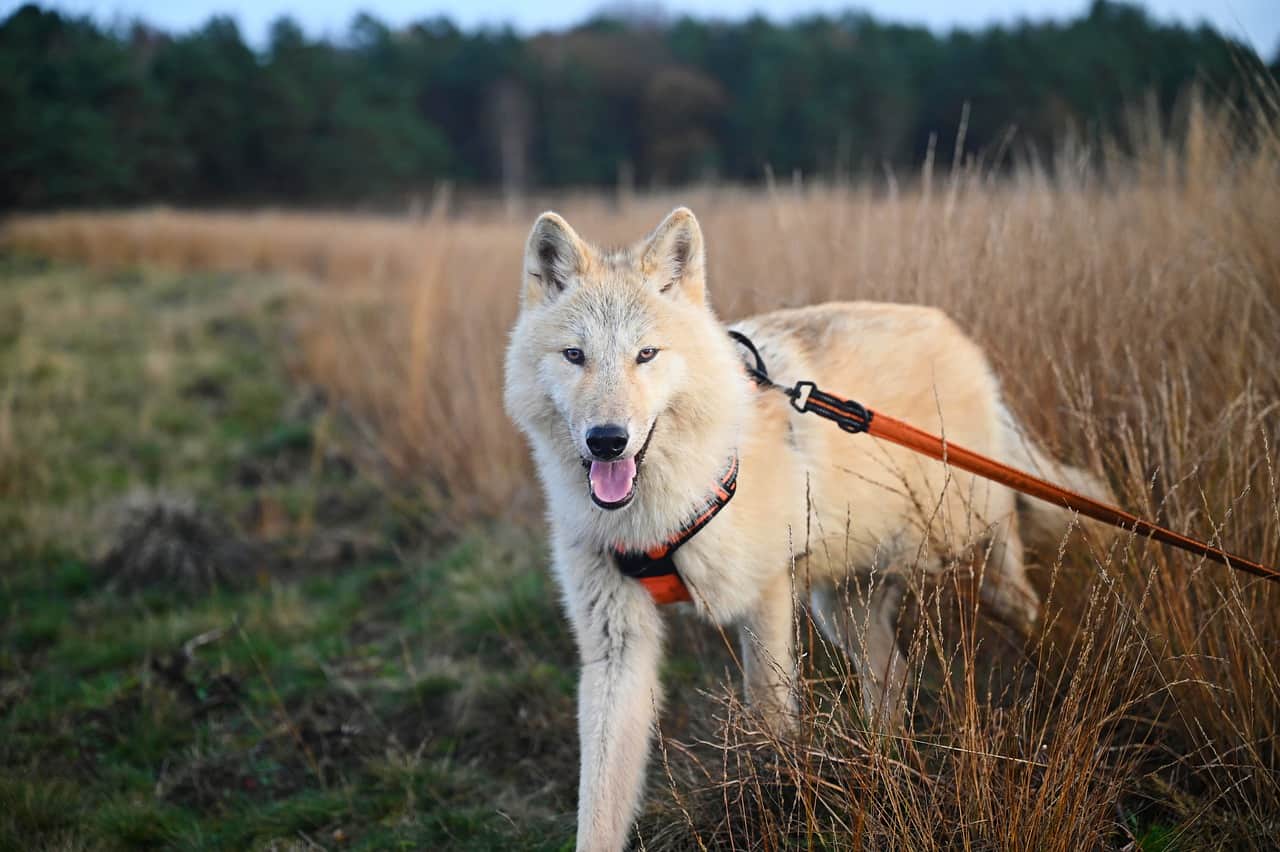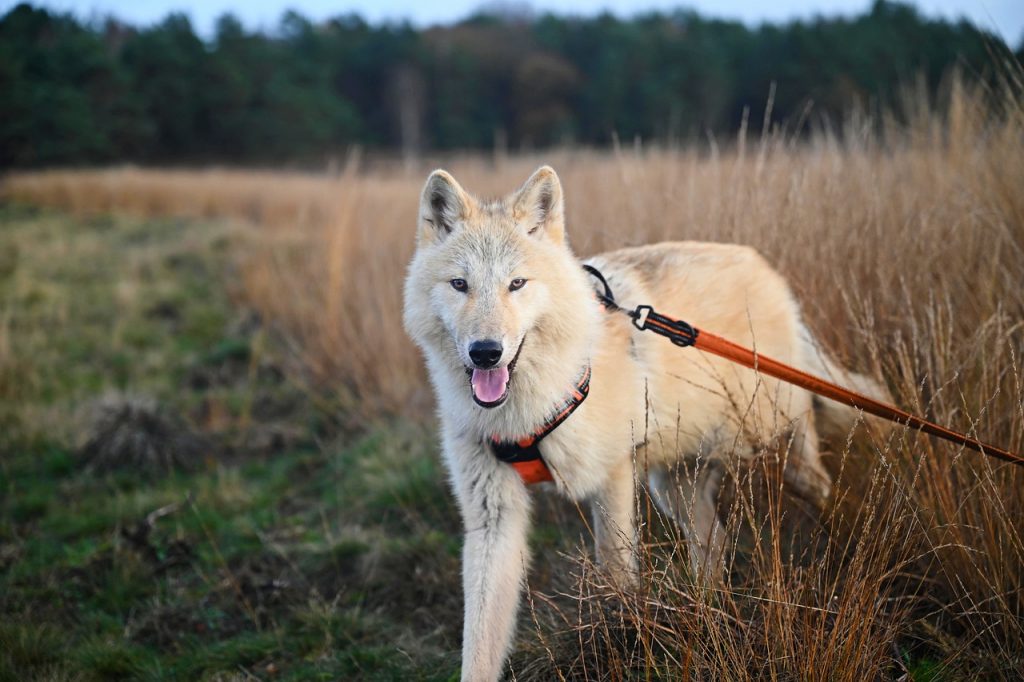 Types of leashes according to their purpose
Leashes for dogs are usually divided into classic and specialized ones. The former are designed for everyday walks, while the latter are used, for example, for special training of your pet.
Classic leashes
Among the most popular types of leashes, we mention harnesses:
classic – made of leather, fabric or webbing and ending with a snap hook, on which the collar is attached; their disadvantage is usually a rather short length of up to 2 m; they are also not as handy as their more modern counterparts;
adjustable – folded, with two snap hooks on the ends; thanks to such construction the length of the leash can be freely shortened, it's also easy to make a loop and attach it e.g. to a post;
automatic – the most modern solution, which allows to use any length of the leash according to your needs; sometimes they can be even 8 m long; they are praised for the freedom they give to the dogs
Specialized leashes
training leash – it's made of nylon rope of special length, which sometimes reaches up to 15 m; it's used by trainers working with dogs;
ring leash – used for presenting show dogs; the best models are made in such a way as to match the dog by its shape and color;
sports leash – designed primarily for people who love jogging with their pet; most often they have a large handle designed to be put over the shoulder
What else can a leash contain?
The leashes offered on the market have a number of amenities for the owner, which may also induce to buy them. These include:
a friendly grip – a soft padding of the handle may be made of rubber or material and help when the dog pulls too much,
shock absorbers,
comfortable fastener – thanks to it attaching and detaching the leash from the collar will not be a problem,
reflectors – improve the dog's visibility after dark,
separator – designed for owners of more than one dog,
bicycle handle.
Photo Sam Lion/Pexels