The best ideas for spending a birthday are born spontaneously or are the result of long-term preparations. It is important to spend it with the closest people, and then the circumstances will not be so important
Why is it worth to plan a good birthday?
Birthday; a key moment. Another year behind us, another before us. Some of us on this day account for what we have managed to achieve and do for the past 12 months. For others, it's the perfect time to loosen up and spend some quality time together. What are the best ideas for spending a birthday? It all depends on the character of the birthday boy or girl. People who are withdrawn and shy on a daily basis are unlikely to become the life of the party on their birthday. This also works the other way; people with a lively temperament will prefer to spend this day actively, and a large number of attractions will not be troublesome for them. If you are about to organize such a party for a loved one, see what are the best ideas for spending a birthday.
Birthday mass of attractions, or how to organize a party with a bang
Birthday is an important day of the year, which should be spent differently than usual. Therefore, if the birthday of a loved one is approaching, it is worth starting to plan how you will spend it. The birthday boy or girl, who likes to be the center of attention, is a sociable and spontaneous person, will certainly enjoy a surprise party. To organize such a party, it is necessary to rent an appropriate place, order catering, take care of decorations, and most importantly prepare a cake. The organization of such a venture, contrary to appearances, consumes a lot of time, so it is worth to involve a larger group of people in the preparation, provided that they will commit to secrecy. After all, the most important thing in a surprise party is that the birthday person did not know anything about it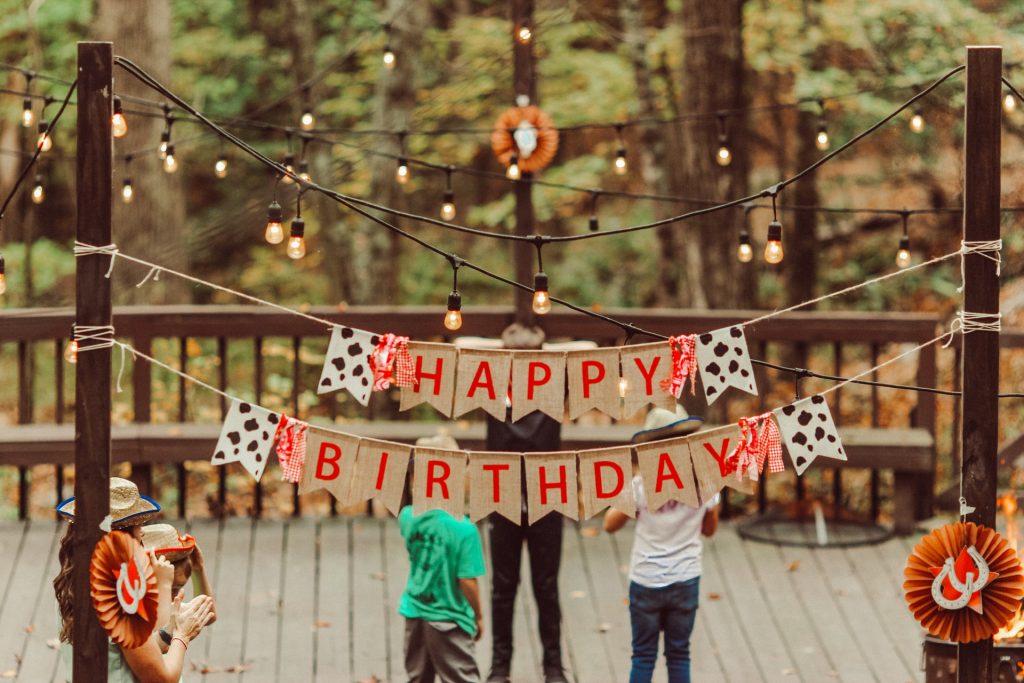 However, if you want to spend this special day with the person celebrating the birthday just the two of you, then there are also many attractive options that will satisfy even the most demanding people. Adrenaline junkies will certainly enjoy the possibility of a balloon flight, paragliding or – for the more conservative – a helicopter ride over the city. Such services are offered by various institutions, such as certified aeroclubs. All you have to do is to look for a suitable offer, book a date and you can admire the beautiful surroundings from a bird's eye view. For many people such a gift will be a dream come true and a perfect idea for spending a birthday.
On the other hand, a "girl's" way to spend a birthday with her closest friends will be an afternoon at the spa. The possibility of using biological regeneration treatments, as well as the services of beauticians, manicurists and many other specialists specializing in beauty care, is a great idea for a gift, and at the same time spending time with your loved ones. This is especially true since such places offer special birthday packages, which, in addition to services typical of a spa, usually include the serving of a cake and champagne for the birthday girl and her companions
An ordinary birthday does not have to be boring!
In recent years it has become apparent that the ubiquitous social media are forcing people to behave in a certain way. In order not to be left behind, every year it is necessary to post photos of foreign vacations, skiing vacations, baby showers and birthday parties. And what's wrong with spending your birthday at home, with your loved ones, without breathtaking attractions? Well, nothing. In times, when everyone is focused on themselves, their development, career, problems, when we have less and less time for each other, birthdays can be a perfect excuse to make time for the birthday boy or girl, who may not have the courage to seek our attention every day. So between choosing a cake and a birthday present, it is worth realizing the importance of remembering the other person and giving them 100 percent of our attention on their birthday. There is no better idea to spend your birthday than taking care of your relationship with the other person.
Photo: cottonbro/Pexels