Warm summer evenings encourage people to spend time together outdoors. If you plan to take advantage of the summer weather to organize your child's birthday party outdoors, this article is for you! Find out how to throw a party so that you can have a stress-free day!
1. Choose a party theme
Birthdays are definitely more interesting if they have a theme. In addition, choosing a theme makes organizing the party much easier and allows you to plan your budget. When planning your child's birthday party, consider the currently trending and popular fairy tales, games or characters. Children get attached to their favorite characters, and a whole day in their dream world will be an amazing experience
Take care of colorful decorations, hanging ornaments, balloons, headdresses or plates with a common theme. Take a creative approach – try making some of the decorations yourself together with your child. You can also prepare a small thematic gift for each participant, e.g. a wristband.
2. Prepare a guest list and send out invitations
Consult with your child about who he or she would like to invite. Consider how many people you are able to organize an outdoor birthday party for, and then create a guest list
The next step is to prepare and send out the invitations. You can order ready-made invitations or… make them together with your child! Personalized, one-of-a-kind invitations are sure to attract attention and awe
If you don't have that much time, or if you prefer a more modern way of communicating, call or email the people on your guest list. Keep track of who has already received an invitation or confirmed their arrival.
3. Plan a simple menu
Preparing a menu for an outdoor party doesn't have to be a hard task. Plan ahead what dishes will be on the birthday table and prepare a shopping list. Choose dishes that can be served cold or as appetizers, such as salads, French fries, fruit, and sweet snacks. Remember that there will be children at the party, who may not be satisfied with elaborate dishes. Provide them with a special children's menu.
In case of a large party, you can use the services of a catering company or ask the guests to prepare their showpiece dish. This way, everyone will have at least one meal that they are sure to enjoy. Remember to provide a variety of food options, including gluten-free or vegetarian!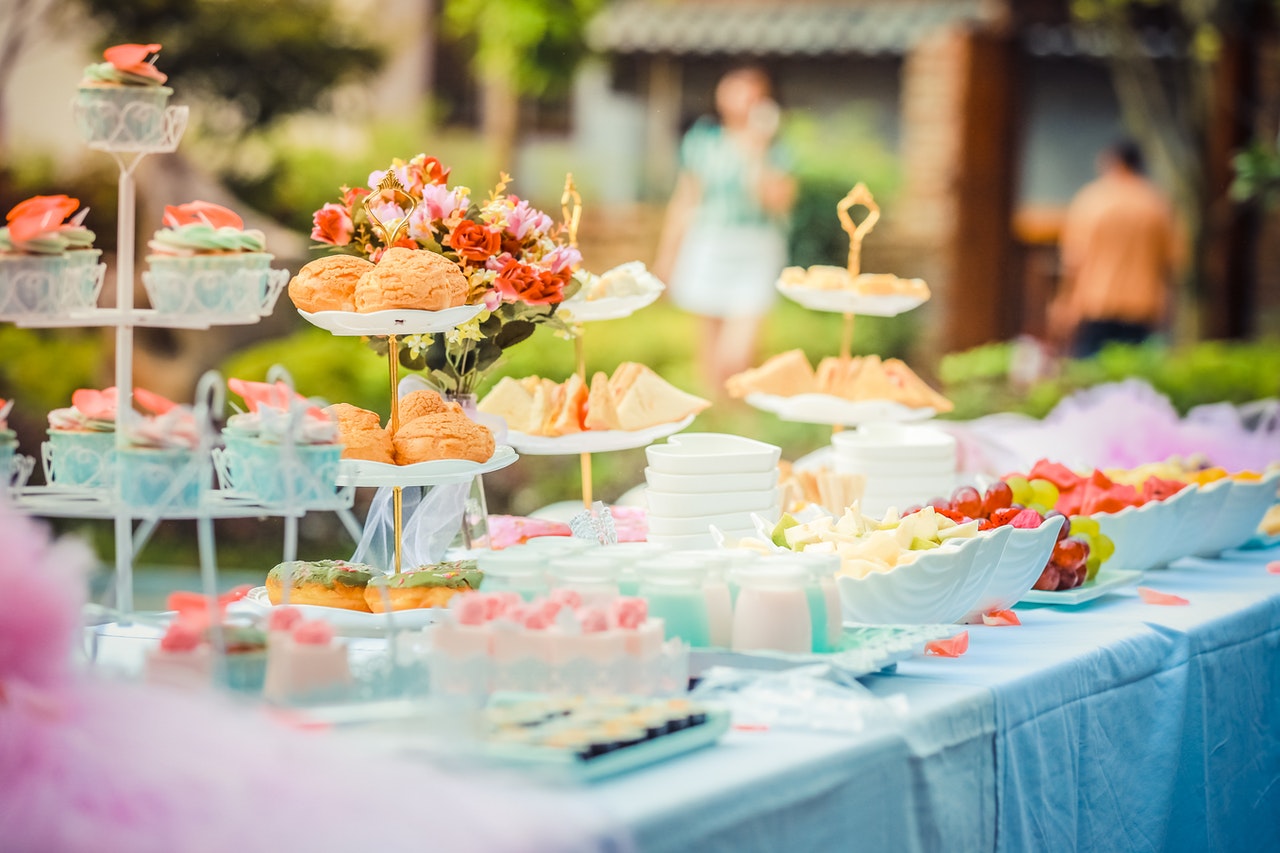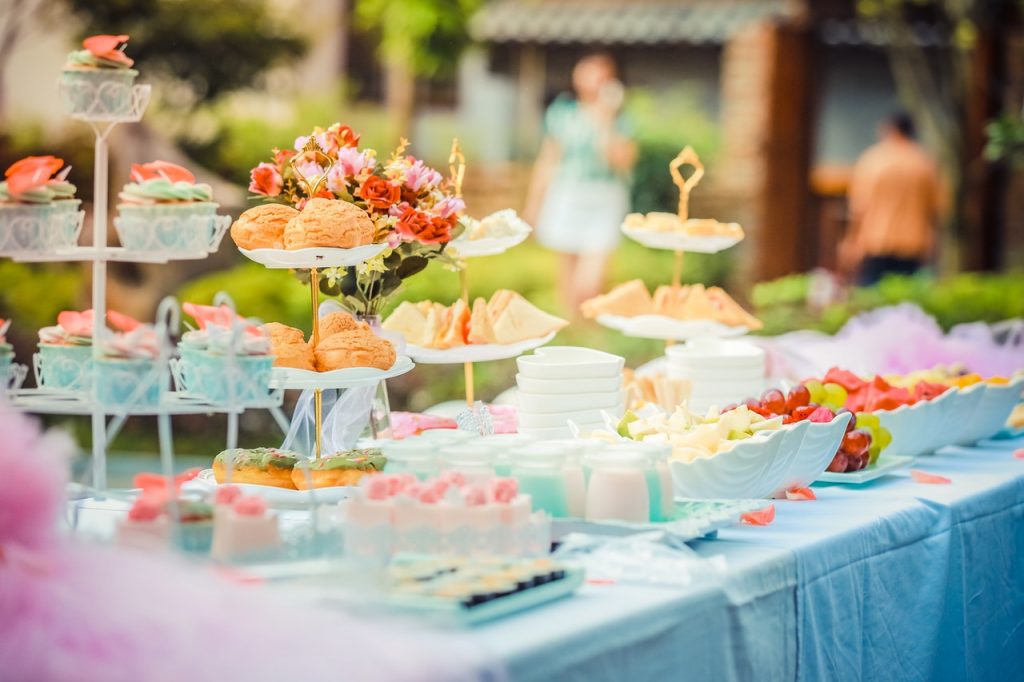 4. Prepare the venue
When hosting an outdoor birthday party, you need to make sure to provide a shaded (preferably covered) seating area as well as a play area. The number of seats should be adjusted to the number of guests
Additionally, you can spread thick blankets and cushions on the grass and place garden benches and tables in the garden. For protection from adverse weather conditions set up tables and chairs under a roof – consider renting a tent. Cut the lawn, trim bushes, remove unnecessary items and clean the garden furniture.
5. Set the mood with music and lighting
Every party needs music – sometimes as a quietly set backdrop, and sometimes as a loud karaoke competition. Make sure you have a good sound system. These days, most portable speakers will do the job just fine
Choose a playlist, taking into account the theme you chose earlier. Ask your child's opinion, see what children's songs are currently popular, ask your guests to name a few songs.
Take care of the lighting. Your child's birthday party probably won't last into the wee hours of the night, but by the evening hours it may already be getting too dark to continue the party. You don't need bright white lights – opt for moody light garlands.
6. Games and activities
Being outside gives you the opportunity to come up with fun and creative activities. From various sports games (ball, badminton, tag, hide-and-seek) to creative games like painting and crafts. Kids love to go wild!
Plan fun activities ahead of time. Give kids lots of different options to choose from, as one or two games can get boring quickly. If you have a trampoline or kiddie pool – take advantage of it! Place them close enough so that you can constantly monitor what is going on. Under no circumstances leave your kids unattended on the trampoline or pool!
Main Photo: spass/Adobe Stock