Flowers for birthdays will always be a nice gift, whether the person we are gifting is close to us or not. This is a very versatile, yet neutral gift. If you do not have an idea for a birthday bouquet, check our suggestions!
What flowers to choose for a birthday bouquet?
Roses or tulips are most often chosen. The first ones are more often associated with Valentine's Day or a wedding anniversary, but they can be successfully given also on the birthday. Of course, for lovers red roses are reserved, which symbolize love and passion. If it is your girlfriend's birthday, then a bouquet of red roses will definitely be very welcome. Tulips, on the other hand, are positive and very spring flowers that can be gifted to your mother or grandmother. Importantly, they come in many shades such as red, pink or even purple. If the jeweler celebrates a birthday in the spring, they will be the perfect solution. They can be combined with other flowers to create very interesting compositions. An interesting combination is tulips with carnations or daffodils. It is also quite a cheap flower, so for a small sum you can compose a really beautiful bouquet. Other cut flowers perfect for birthdays are freesias. They smell beautifully and on one stem can have even several flowers. From a small number you can create an interesting composition. Less known flowers for birthdays are alstromeria – they have funnel-shaped flowers, and their petals are partially spotted, which gives them an original look.
Floral gift for the birthday – not only a bouquet
Many florists propose also other solutions than only bouquet from cut flowers. Still very popular are floral wicker baskets. Not only do they look great, but they can also be delivered by flower mail. Between flowers it is easy to put in the basket also other gifts for the jeweler or the birthday girl, such as a box of favorite chocolates, good coffee or a small teddy bear. Florist companies also create very interesting compositions for men. Between the flowers, small bottles with favorite alcohol are also incorporated. You can also add to the basket a card with wishes, a leaf or an envelope with a surprise gift such as a voucher for a SPA treatment. For younger jubilarians are designed flower baskets with hidden sweets, such as lollipops or chocolates and balloons. Such a gift is sure to appeal to children as well.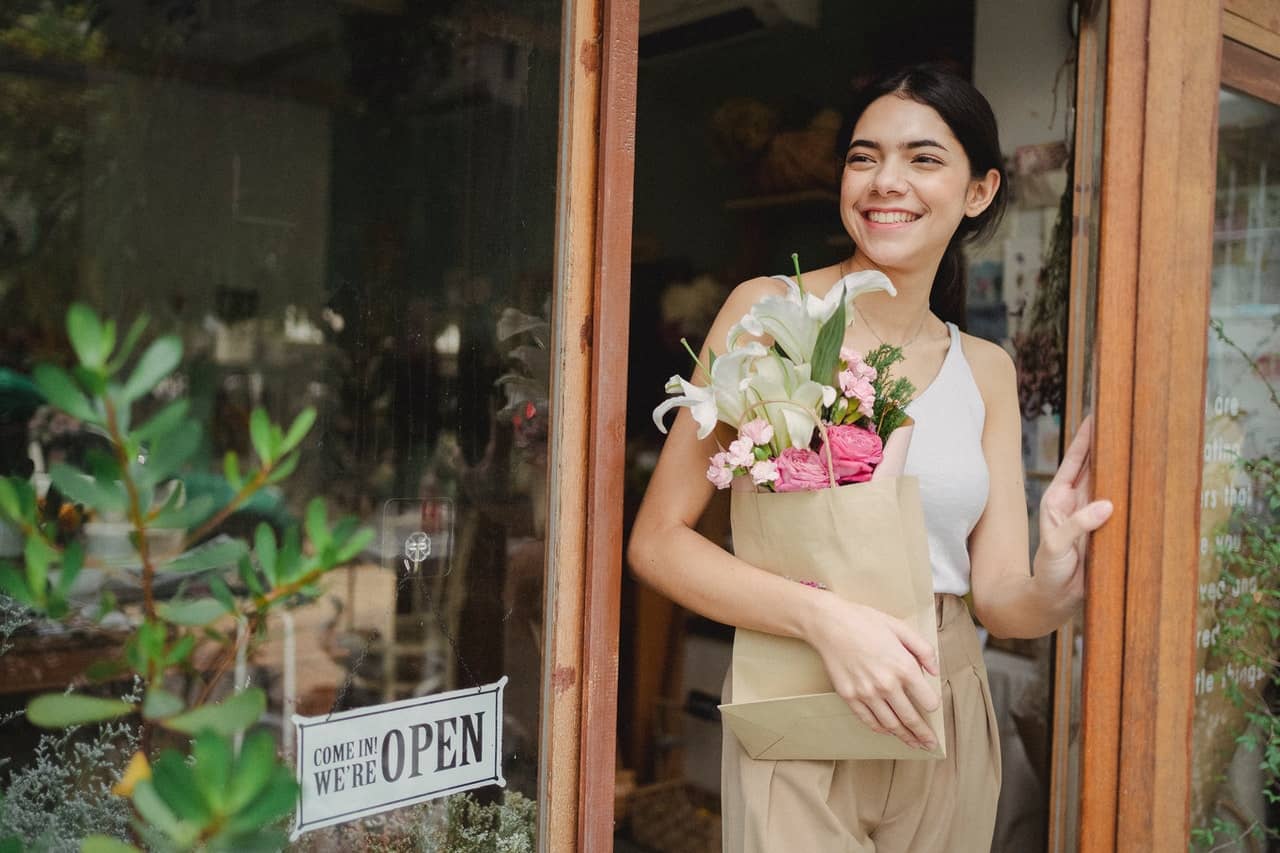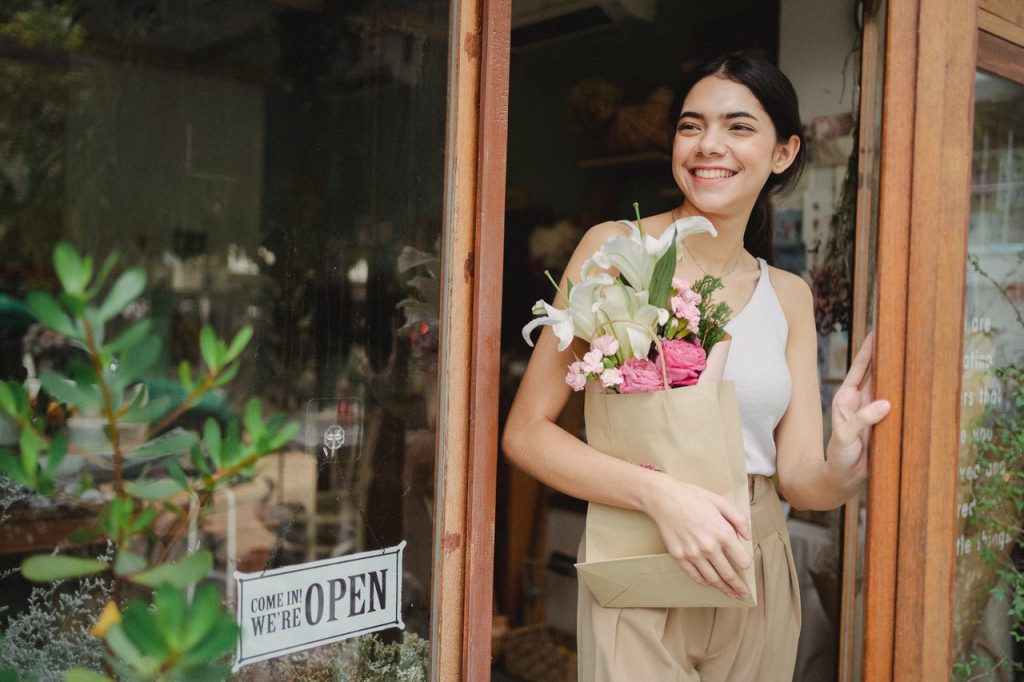 Birthday bouquet vs. birth month
Flowers for a birthday bouquet can also be chosen according to the birthday celebrant's month of birth.
January
In January, the choice of cut flowers is much smaller. Carnations, which bloom most of the year and symbolize love, fascination and loyalty, will do well. Their tiny white flowers resemble little snowflakes.
February
Those born in February are sure to enjoy violets. Although they are summer flowers, they are the symbol of this month. They have many beautiful shades and delight with their delicacy.
March
In March, nature slowly comes to life and so do narcissi, which bloom in early spring. They symbolize new beginnings and friendship. They look beautiful in a bouquet with other typically spring flowers, such as violets.
April
In April, on the other hand, daisies shyly rise, signifying purity and innocence.
May
May is the month when the choice of flowers is much greater. This is also the month of lilies, which symbolize May. Not only do they look beautiful, but they also have a wonderful, sweet fragrance.
June
This month that begins astrological summer is also the time for roses to bloom. They are loved by many people of all ages. They are associated with love and attachment. In florists you can find many interesting compositions with roses in the lead role. Most often in bouquets they are combined with freesias and gypsophila.
July
The choice of flowers in July is very large, because their flowering is favored by stable and high temperatures. For people born in this month will certainly be suitable: roses, irises, dahlias, lion's mane and lilies. If you want a very summer bouquet, you can safely combine gladioli, or popular gladioli, with poppies. Such a small bouquet will bring back memories of beautiful summer even after the birthday
August
August belongs to the less popular gladioli. They are better known as gladioli and occur more often as a composition of a home flower bed. They delight with their long stems, which are bloomed with delicate flowers along almost their entire length.
September
September is dominated by very optimistic asters. In autumn, asters are the last link between the passing summer and the coming winter. They have very long and sturdy stems and beautiful, narrow petals arranged around a yellow center. They look great with roses or gypsophila.
October
This month is associated with colorful leaves and chestnuts. Not many people know that October is the month of marigolds. They are very delicate and colorful. Plus, you can keep them in a vase for up to a week.
November
November is the month of chrysanthemums. However, these are typically cemetery flowers, so you should not give them for birthdays. Instead of them you can choose margaritas. They come in shades of white and red.
December
In December it is much more difficult to get cut flowers, because it is a month in which there are not many flowering plants. So roses, which bloom in greenhouses all year round, are a good idea. You can also bet on potted flowers, such as orchids.
Photo: fizkes/Adobe Stock