Statement making is one of the most important events in the lives of two people, so they must be properly prepared. An indispensable attribute accompanying this event is the engagement ring. Precious metal, stone, design – these are just some of the things you need to think about before buying the right model. How to choose it?
Where to buy an engagement ring
Although very instinctively we think of going to a jeweler for an engagement ring, even this step is not so obvious at all. A store is not equal to a store and an offer is not equal to an offer.
Buying safely is key
It is not worth using the offer of the first better seller, who advertises on the Internet or whose store you stumbled upon by accident. Jewelry has to be of a certain origin and the seller has to guarantee its high quality. For this reason, you should bet on jewelers who have been on the market for a long time, have a reputation and reputation
Waiting time
If you want to buy a ring quickly, you need to take into account the lead time. This consists of the length of time it takes to import the materials and manufacture the jewelry
How much should an engagement ring cost?
The question of the price of an engagement ring is very debatable. It is known, of course, that more money will buy a higher quality item, but the ring symbolizes love and it is not worth spoiling that symbolism.
Determining the budget for the gift
The best solution is to determine how much you can spend on an engagement ring without ruining your budget. The prices of beautiful rings start from just a few hundred zlotys, although you can also buy precious stones for a few thousand. More and more sellers offer installment plan, which can be a very convenient solution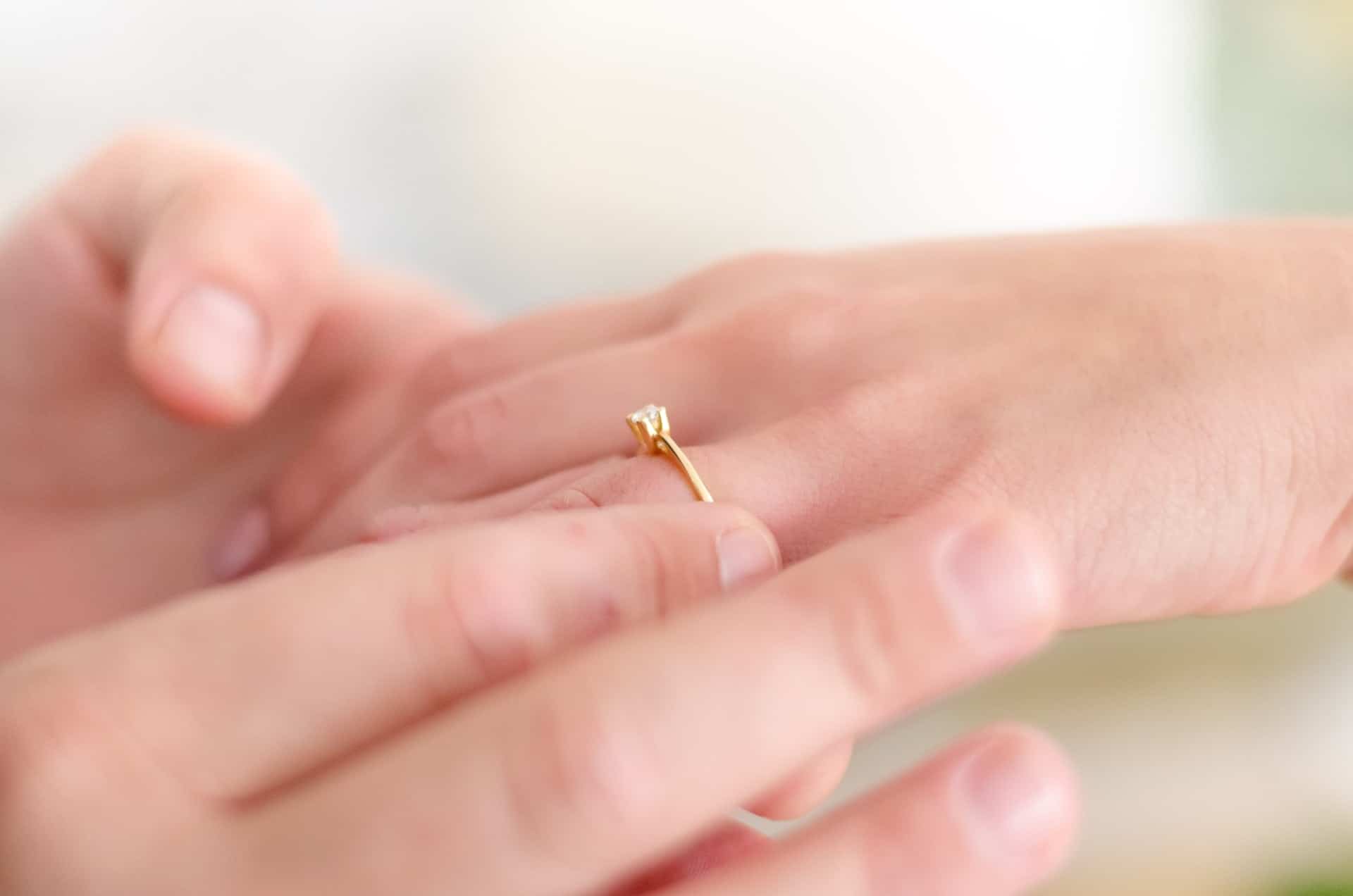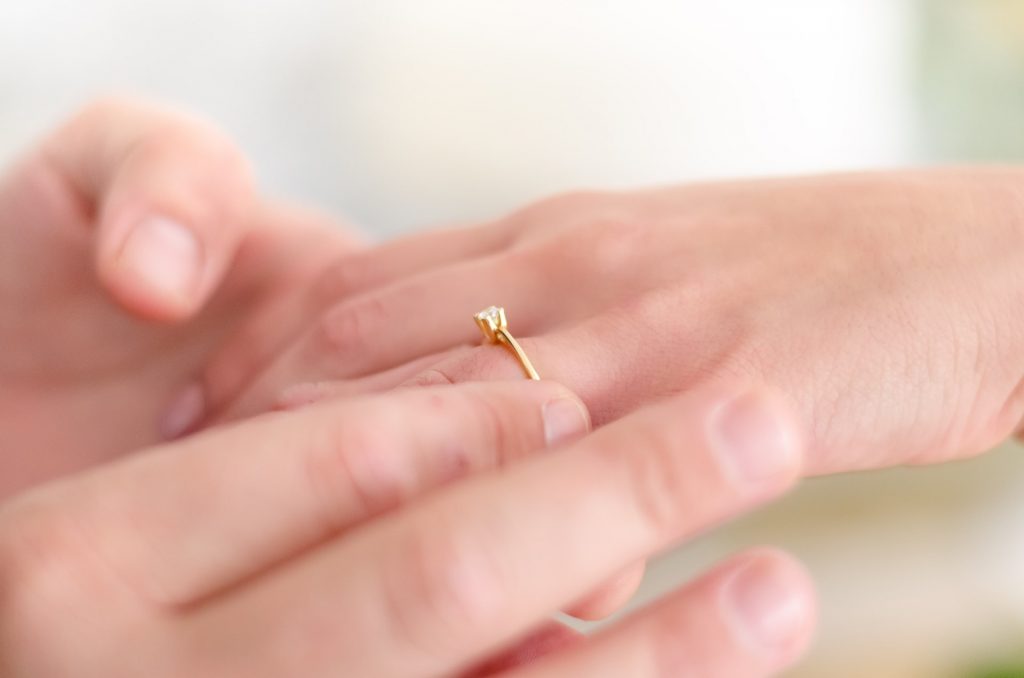 How to choose the ring size?
The question of choosing the right diameter of the ring is always problematic. The most commonly chosen sizes are 11 and 12. Unfortunately, no one can guarantee that this size will be perfect
How to measure ring size?
To avoid embarrassing situations related to choosing the wrong size or asking the chosen one directly, you need to use a quite popular trick. It is necessary, if possible unnoticed, to get in hands the ring taken off by a woman and measure it with a caliper. This is definitely the most reliable method.
What stone to choose?
A beautifully cut stone is the highlight of an engagement ring. Very often a classic white diamond is chosen, which blends perfectly with gold. It does not necessarily have to be one stone.
Types of stones to choose from
Less obvious than the diamond are other types of gemstones, which some men find more interesting and less typical. Often chosen is also:
sapphire – a natural stone with a cornflower color that is said to go best with blonde hair and fair skin,
ruby – a very hard mineral with a red color, which is recommended for blondes with peach complexion, but also for ladies with copper hair,
topaz – mined in Brazil with several shades – from blue, to shades of purple,
tanzanite – mined, of course, in Tanzania, a very rare stone with a blue-violet color; it is recommended for women with red or chestnut hair and fair complexion,
amethyst – a stone with a glassy sheen and usually purple color; it is recommended for brunettes with dark brown or dark blue eyes,
emerald – a green mineral with an intense name, which is called "the stone of happy love"; recommended for redheads or blondes with golden highlights
What shade of gold and cut of the ring?
It is very good practice to try to match the engagement ring to the jewelry that the woman wears. The most common choices are rings made of:
white gold,
yellow gold,
two-color gold.
The cut of the ring
It is customary that an engagement ring is rather small. This is what is usually chosen for ladies of delicate beauty. It will usually be a single-stone ring on four or six feet. However, it is worth to rely on the style of jewelry worn by the future bride and match the cut of the engagement ring to it.
Photo: Burst/Pexels