Summer is coming, a time loved by everyone, especially children. However, more and more children, instead of going outdoors, prefer to spend time in front of computers or tablets.
The only way to remedy this is to find them an activity that can compete with these attractions. The weather outside is very conducive to it, but you have absolutely no idea what could encourage your children to play outside? That's why today we will try to answer the question: what can you play with your children outside?
What do your kids like?
This is a very important question that will make your task easier. Do they prefer pirates or maybe princesses? Let them start their own fairy academy or play policemen, depending on their tastes.
Children are very creative. All you have to do is give them an idea and support them in its implementation. Think of the last fairy tale your child watched. If you have toys related to this production – let him take them outside. Don't be afraid that your child will lose them – show that you trust him and teach him to be responsible for his things.
Build a shelter
If you have a knack for construction – all you need to do is head out to the woods. Building a shelter can be fun for a whole day. Just remember to make sure your kids are tick-free when you return from the woods. You can also go to a meadow and teach your children to make garlands. Be sure to take a picture of them with garlands on their heads, they will look beautiful in the family album.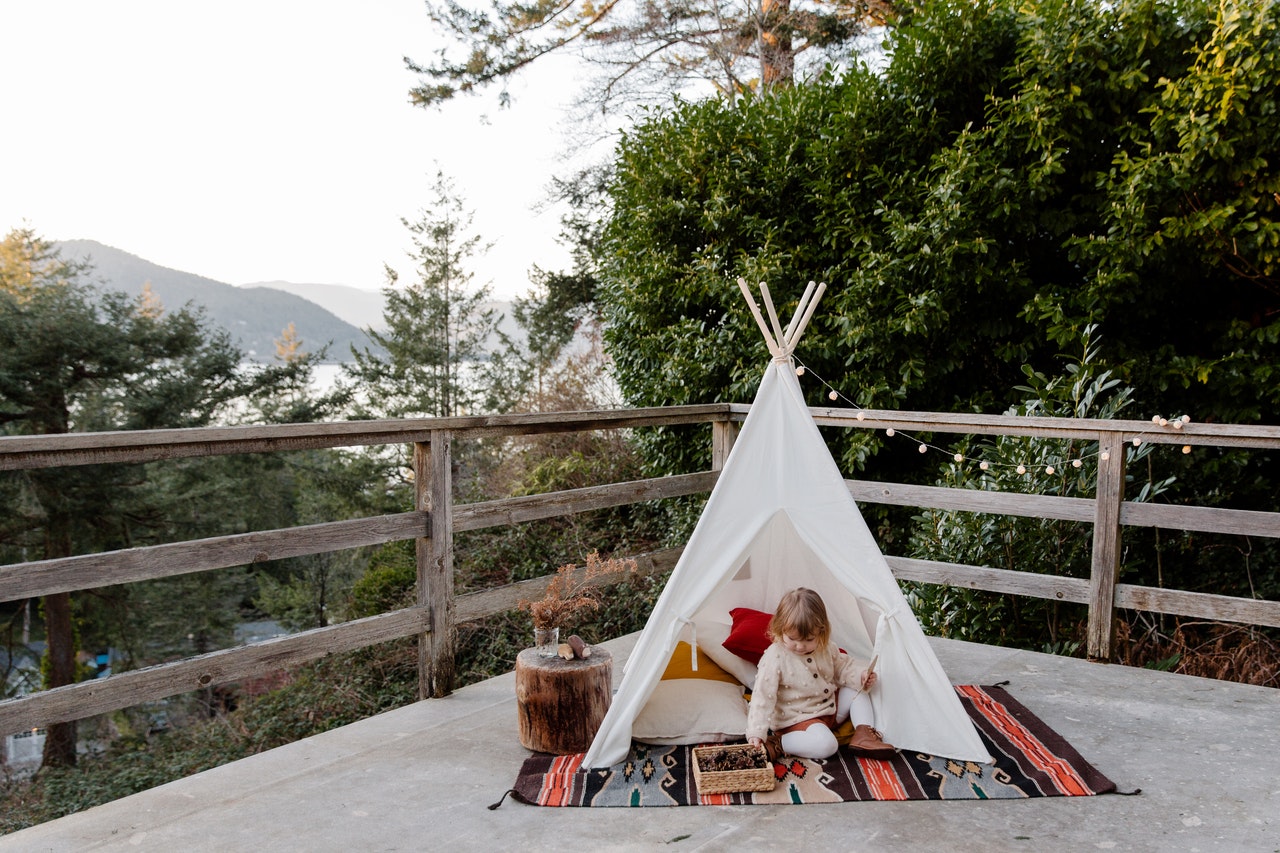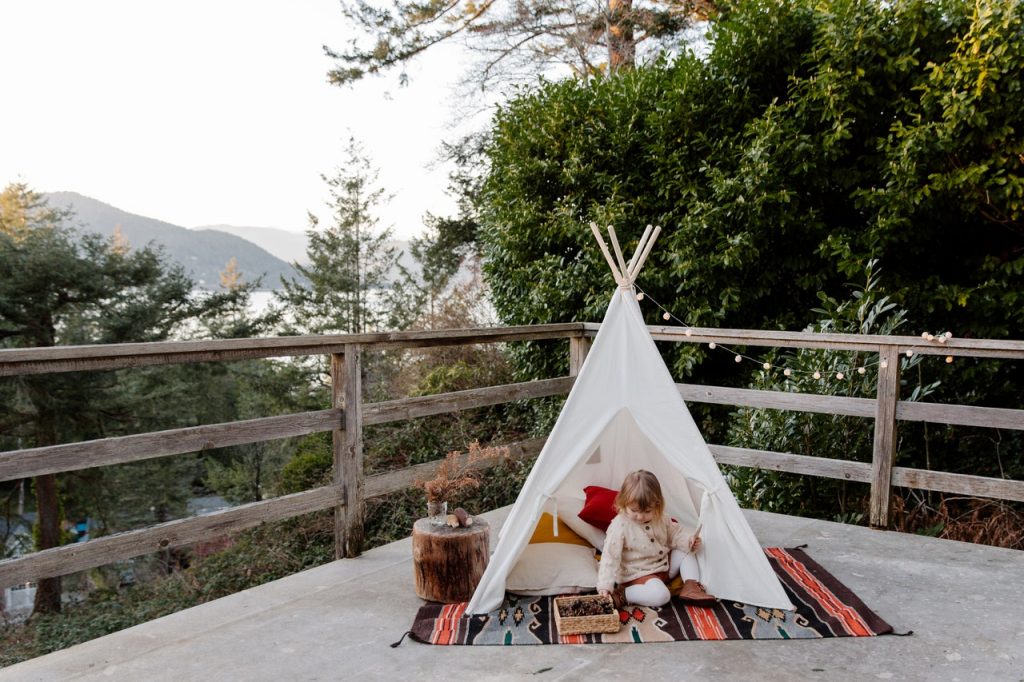 Walking doesn't have to be boring
Most children associate walking with something terribly boring and reserved for adults. If you like walking, you can make your child love it too. Take a bike, rollerblades, or a scooter for him. Or, if you don't want to take the extra equipment, play the "my eyes see" game with him. This will help you develop perceptiveness in your child.
Playing with a ball
It is true that children do not need much to be happy. Take them to the soccer field to play soccer. If there are other kids around as well, maybe have them play knockout or potato. If the kids are only with you, you can play colors with them. It is also a good idea to practice English with them. This way you can combine education with fun.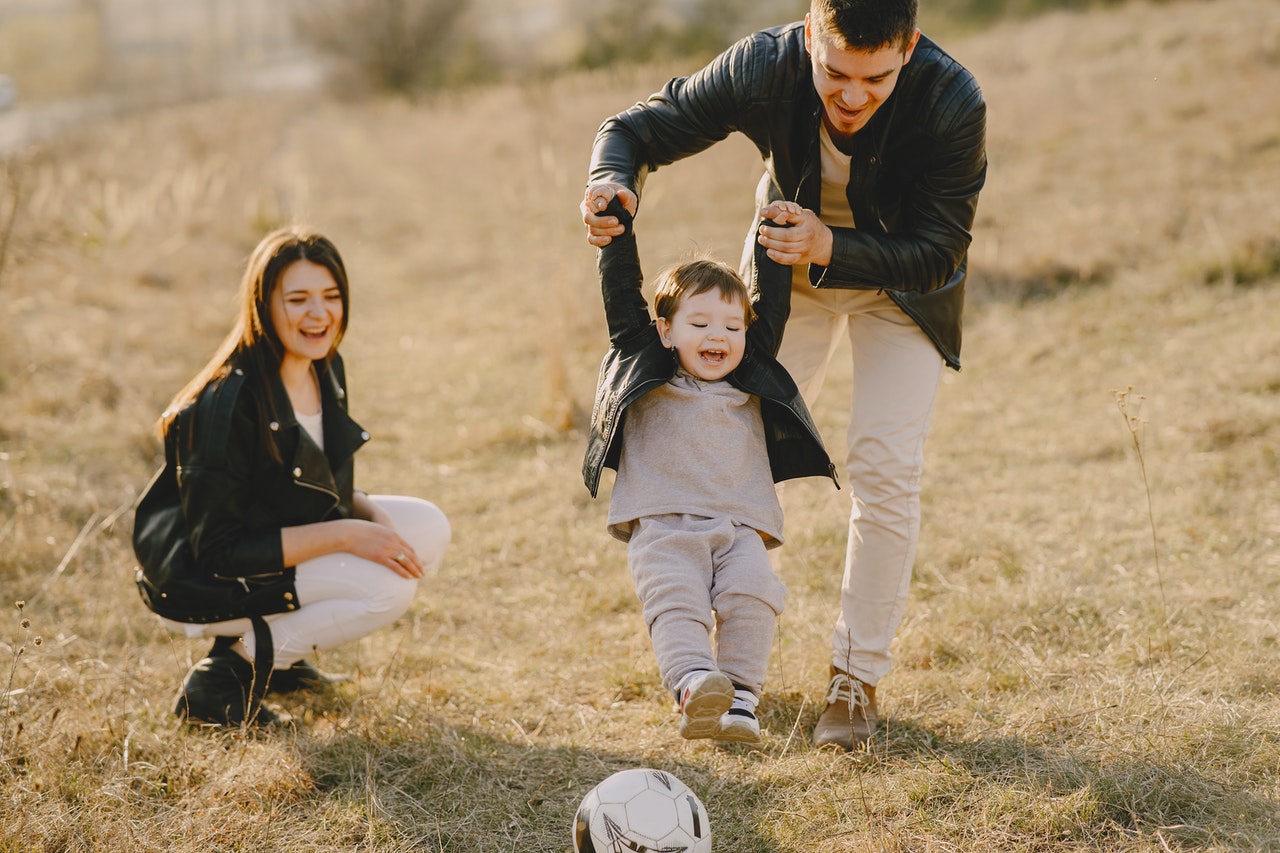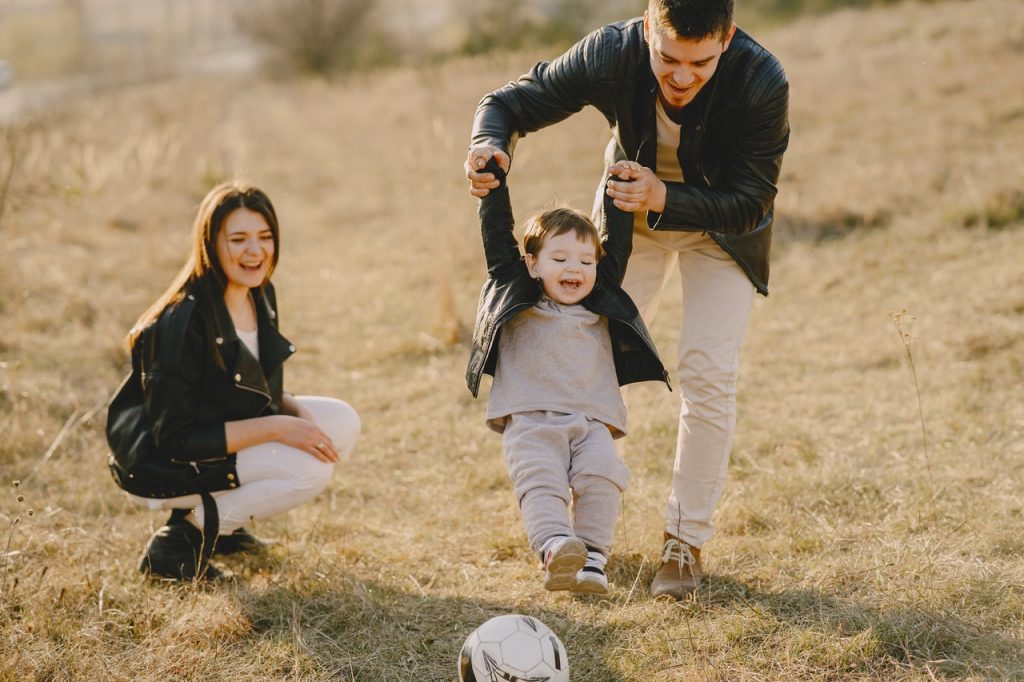 Playing in the rain is also possible
The weather is not always beautiful. However, that doesn't mean your kids have to spend that time indoors. All they need to do is put on wellies and rain jackets and they're ready for a great adventure. Kids love to play in puddles and create art out of mud. And while as a parent you may not be convinced, fearing that it will get your kids dirty – we assure you that your little ones will be happy.
Of course, remember to stay safe and absolutely do not go out with your kids in a big windstorm or storm. You want your little ones to have fun, not risk their lives.
How about the classics?
Remember what games were popular when you were a child. If your condition allows you – you can play with them in tag. Or maybe hide and seek? If you can, draw them a classroom in front of your house. Or offer to play stealthy games. Drawing chalk can have many uses. Thanks to it, your child will be able to develop their artistic skills.
Take them to the playground so they can play with others. It is a good idea for children to start socializing and start learning how to function in society. A sandbox can also be a great idea if you have buckets and spades – it's a good idea to get some if you don't already have them.
And finally, the most important thing
Any of these games can be a lot of fun, but be prepared for your kids to get dirty, hurt, or damage their clothes. Remember, though, that toddlers are divided into clean and happy ones, so don't take away their joy.
Photo by Olia Danilevich/Pexels