Time spent with your loved ones is sure to bring you much joy. Here are our best recipes for a tasty family meal.
Homemade lasagne
We associate Italian lasagne with many hours spent in the kitchen, but there is a way to make it quickly in one heatproof dish.
For a large lasagne you will need:
one carrot,
a large white onion,
half a cup of vegetable broth or water mixed with natural spices for broth,
one kilo of minced beef,
200 g of smoked bacon cut into cubes,
half a liter of tomato sauce or tomato passata,
salt and pepper to taste,
half a packet of lasagna noodles,
half a cup of oil or olive oil,
half a kilo of grated cheese (preferably Parmesan or hard cheese).
Add chopped onion and bacon to a pot with heated oil (one tablespoon is enough). Fry for a while to brown the bacon and soften the onion. Add ground beef to the fried onions and bacon and fry, breaking up the meat with a spoon and stirring constantly. Add grated carrots to the fried onions with bacon and beef and fry for a while over low heat. Add broth or water with spices for broth and tomato passata or tomato sauce. Fry everything until some of the water evaporates and the sauce with meat is thick enough.
Line a heatproof dish with lasagne pasta greased with oil. The whole bottom should be thoroughly filled with pasta sheets. On top of the pasta, layer the sauce with meat and another pasta sheets soaked in oil. With the last layer, leave the sauce on top and sprinkle it with grated yellow cheese. Place the lasagne in an oven preheated to 175 degrees – top and bottom. Bake for 45 minutes. You will make a portion of lasagna for 4 people in about an hour. The time to make the sauce with the meat is about 15-20 minutes.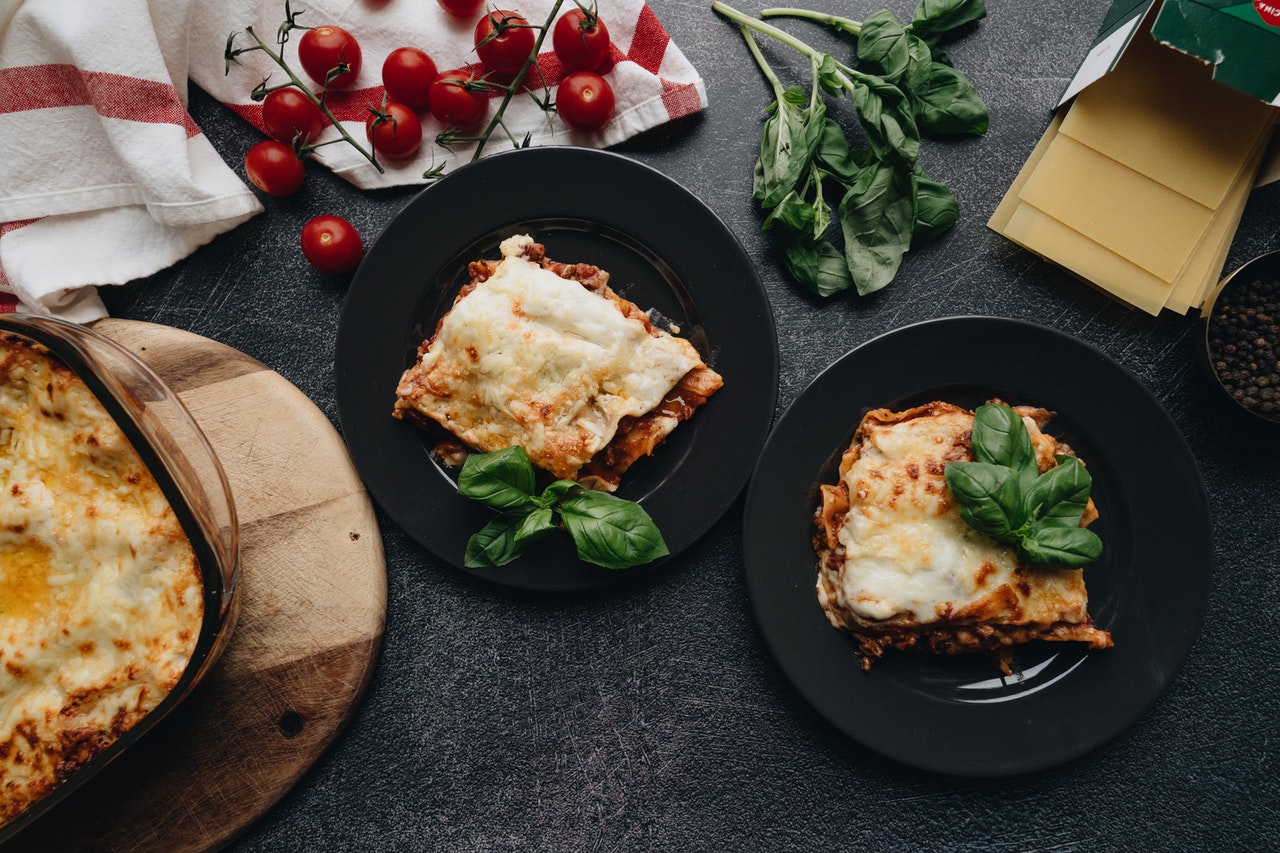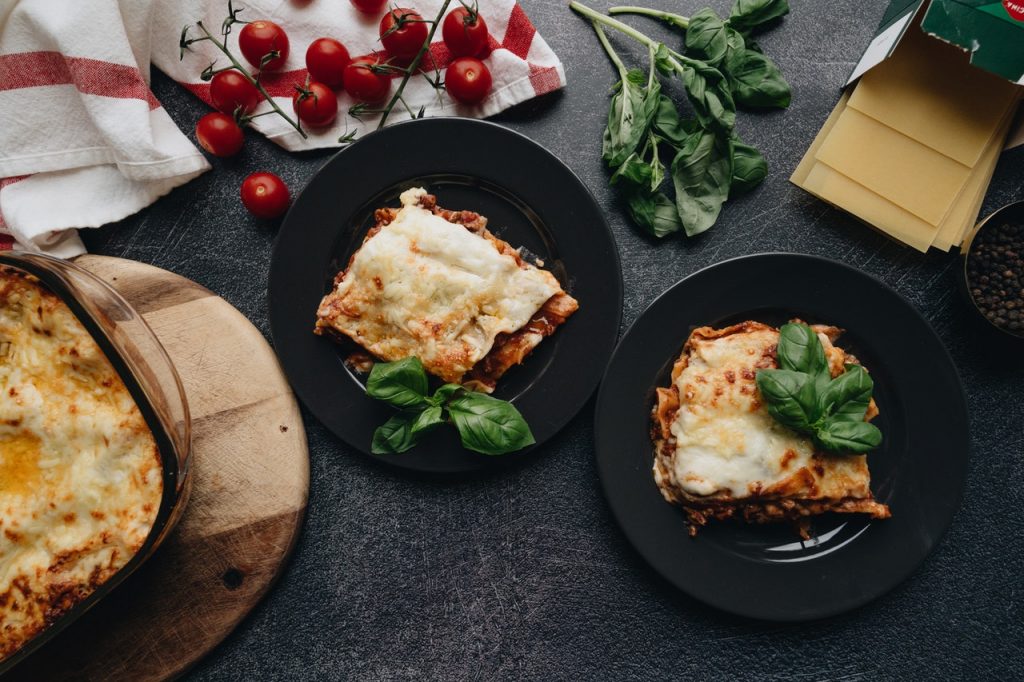 Chicken pockets with sheep cheese and spinach
Chicken is cheap and most of all tasty. You can also serve it as baked pockets with spinach!
Stock up in advance with:
two large chicken breasts,
a packet of fresh spinach – about 500 g or more, as it has a lot of water and quickly loses its volume,
two cloves of garlic,
a piece of sheep's cheese,
18% cream for soups,
a glass of vegetable broth or stock,
salt and pepper to taste.
In a frying pan, sauté the spinach with the minced garlic until soft. Wash the chicken breasts and rub with salt and pepper. Make a large pocket in each breast with a knife. If the chicken breasts are large, cut them in half and make pockets in them. Cut the sheep cheese into slices. Put a slice of cheese and fried spinach in the raw chicken pocket. Put the stuffed chicken breasts into an ovenproof dish and pour 18% cream mixed thoroughly with vegetable bouillon or broth. For taste, you can also add chopped garlic to the sauce. Bake the chicken at 180 degrees for 30 minutes. It will take you about 40 minutes to prepare a portion for 4 people including baking.
A good tip! While the chicken is roasting, you can boil jacket potatoes or bake small quarters of potatoes next to the heatproof dish with the chicken. Beforehand, coat the potatoes in salt, pepper, olive oil, and sweet paprika.
Quick peasant pot
Peasant pot is perfect for those with a small kitchen or limited time. You can make a dish for 4 or 5 people in 20 minutes!
You will need:
3 large potatoes cut into small cubes,
one kilo of dry smoked sausage (choose a product from your local butcher),
diced zucchini,
a large onion chopped into peas,
150 g of skinless smoked bacon, also diced,
a glass of vegetable bouillon,
a packet of tomato concentrate,
salt and pepper to taste.
Pour a tablespoon of oil into a large pot and fry the previously chopped onion in it. At the end of frying add diced bacon. When the onions are soft and the bacon is browned, add the diced potatoes to lightly fry them. Then toss in and fry the sliced sausage and zucchini for a few moments. When the ingredients are soft, pour in the vegetable broth mixed with tomato paste. Taste the dish and adjust the amount of pepper and salt to your liking. Cook the dish covered for another 10-15 minutes, until the potatoes are soft enough. You can serve the peasant pot with chopped parsley and a slice of wholemeal bread.
Photo by Alleksana/Pexels